Primordial Inkquizition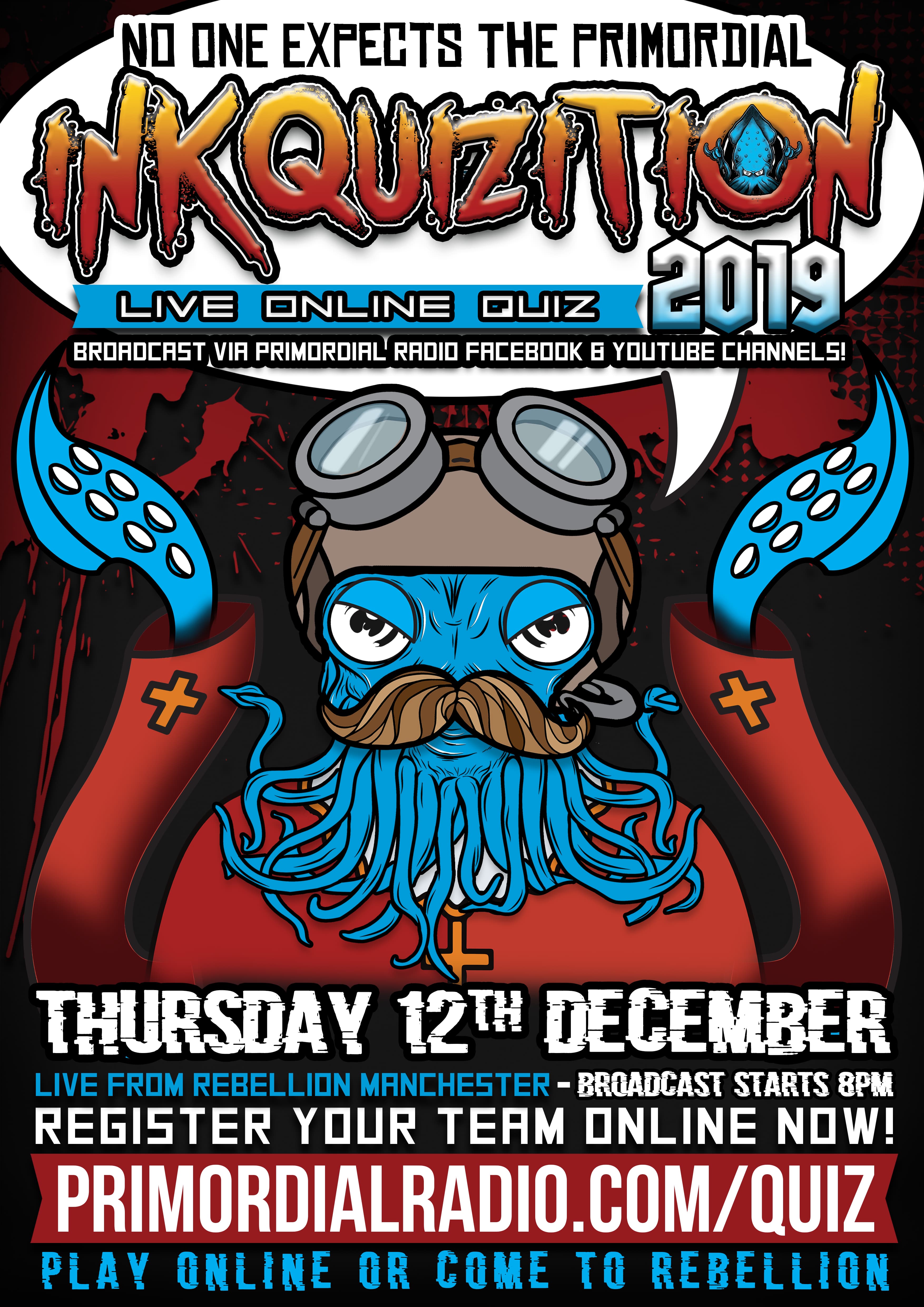 How To Play
The quiz is played live online.  All you need is internet access and a sense of humour.
You can play anywhere you want.
Get your pals together and play as a team or play on your own. Better yet, play at work if you're doing evenings.
Enter Online BEFORE 1800, December 12th. Only one entry is required regardless of team size. – Get Inkquizition Entry here…….
Located on favourite Primordial Radio's Facebook page or YouTube Channel.(The quiz will be simultaneously broadcast live on both.)
The link to your answer sheet will be emailed to you by 1900 December 12th. The email will be sent to the address used to enter online.
Conjure up a hilarious team name.
Get your beverages and snacks in order
The inkquizition begins 2000, December 12th.
Questions are ungoogleable and presented on the live broadcast. IF YOU CAN'T WATCH THE LIVE BROADCAST YOU WILL NOT BE ABLE TO PLAY.
Answers are entered and submitted through your answer sheet.
The team with the most points at the end of the quiz will be declared the winner.