Primordial Radio is very proud to announce we have partnered with UK metallers Red Method for an exclusive merch collaboration and radio residency.
Having put on an absolutely incredible performance at the Primordial General Mayhem this year, we couldn't be more excited to have partnered with the guys for an exclusive collaboration and radio residency.
Red Method front-man Jeremy Gomez on the partnership:
It is our honour to be working in collaboration with Primordial Radio. The response since we hit the stage at Primordial General Mayhem 2022  has been overwhelming.

Our partnership showcases our favourite designs to date – designed by Matt Young. We're part of a tight knit family and we can't wait to return one day to the General Mayhem festival.
The incredible merch designs have been created by our resident Evil Genius designer Matt Young of MyOhMy Design and will be available in a variety of sizes and formats:
T-Shirt (Male & Female)
Hoodie
Vest
Zoodie
Grab your exclusive Red Method Merch
Now available in the store.
In addition to the merch collaboration, we're also very excited to announce that Red Method will also be hosting the Radio Residency exclusively on Primordial Radio with guitarist Quinton Lucion taking the reigns of the station every Saturday from 11:00am.
The Red Method Radio Residency will run on Saturday 16th / 23rd / 30th July and 6th August as the guys get ready for their Bloodstock Festival Performance on the Ronnie James Dio Stage on Friday 12th August.
Grab a 30-day free trial to Primordial Radio and listen to the Red Method Radio Residency, if you miss any shows they will also be available on-demand.
---
Get Primordial Premium
24/7 Rock & Metal Radio

No Adverts. 30 Days Free. No Auto-Renewal. No Credit Card Needed.
---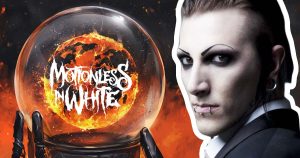 Links in this article may contain affiliate links where Primordial Radio receives a commission if you make a purchase through these links. For our full list of affiliates, head here.