Are we all ready for the Inkquizition ?
The world's best Rock and metal (ish) quiz is about to return!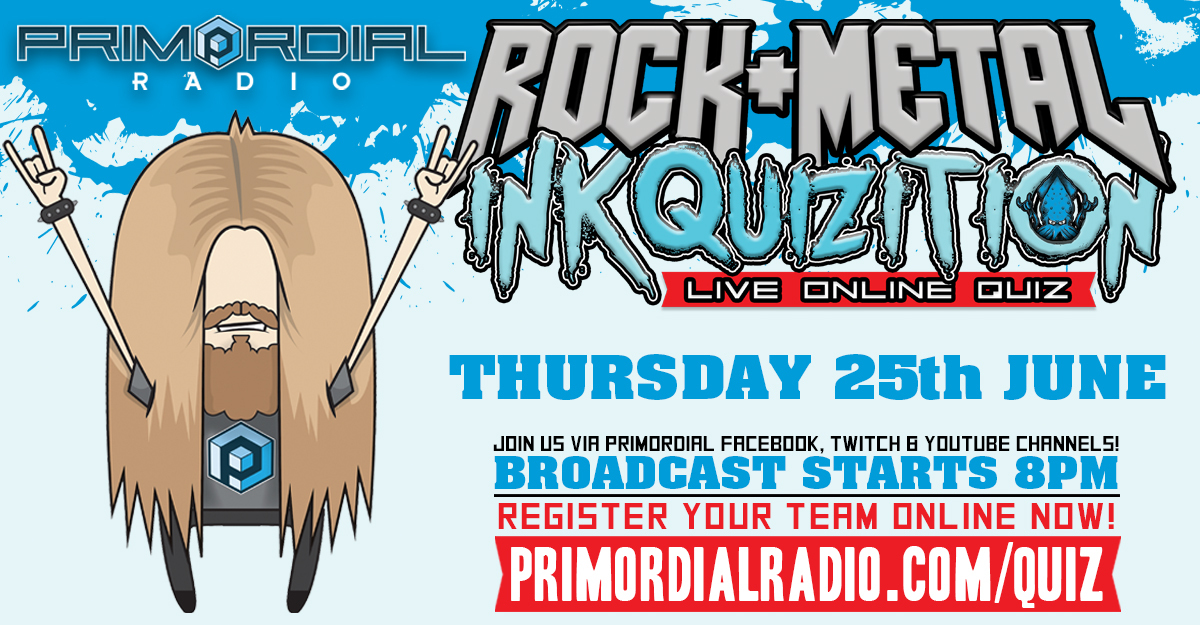 Teams must be registered by 6pm tonight so get your team registered below, free to play !

Use #flavtag get in touch with Moose during the Rock & Metal Quiz, send him team photos, team names, ir/responsible beverages…ahh you get the point
NEW FEATURE – The Inkquizition Bingo Game !
Dave Smith of the #PRFAM has come up with a Bingo Game (click for the large version)
A live countdown begins broadcasting at 19:50, the answer form opens at 19:55
Head to our Facebook page to get the live stream: https://www.facebook.com/primordialradio
If you fancy Youtube – Hit up the Primordial Radio Channel
On Twitch – Primordial Radio can do that ! – Head over to here
Or watch it here !
The video will appear when we are LIVE !!!

See if you can get the Facebook Watch App on your TV
Make sure before the quiz starts:
– Get your beverages and snacks in order (hopefully Bo Squiddly Chocolate and a drink in a Primordial Goblet.. both available in store now)
– Have the stream up and running on a separate device from your quiz sheet,- IF YOU CAN'T WATCH THE LIVE BROADCAST YOU WILL NOT BE ABLE TO PLAY.
– A pen and paper (stupid I know) on the off chance your BDF goes tits up.
– You have emptied your bowels…