One Epic Rock & Metal Show for 24 hours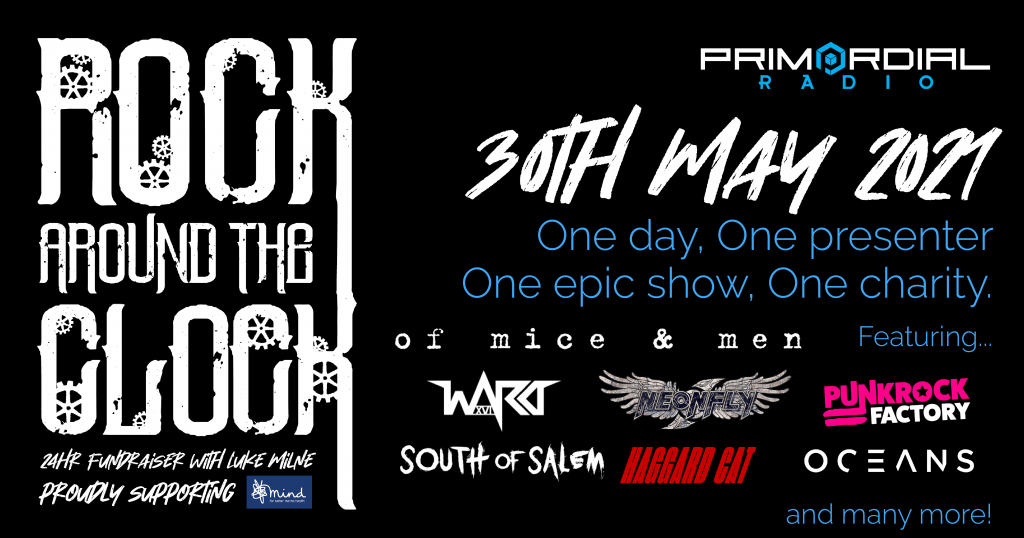 On Sunday 30th May Primordial Radio presenter Luke Milne will take on the task of rocking around the clock with a mammoth 24hr radio show!
From 8am on Sunday 30th through to 8am on Mon 31st, Luke will be live on the station blasting out some huge rock and metal tracks, hosting interviews with bands and interacting with listeners, in order to raise money and awareness of MIND and the struggles of mental health.
The band interviews confirmed so far include
Of Mice & Men,
Neonfly,
Punk Rock Factory,
South Of Salem
Ward XVI,
with more to be announced in the coming days !
From the Mind Team –

With your help, we can lead the fight for mental health together, while continuing to give support to those of us with a mental health problem.

Your donation can help support, protect and save lives. You will help our Infoline be there for everyone, so we all have someone to talk to when it becomes too much. You will help us reach more people feeling trapped and isolated with our online peer support community Side by Side. And you will help us to continue lobbying policy-makers to protect your rights and support your needs.
You can show your support by tuning in to 24 hours of great rock & metal here at Primordial Radio and making a donation over at Just Giving