There's something about Slipknot that just captivates people. From the dark and mysterious image they portray, to the energy they bring to their live shows or the symbolism contained within the lyrics. Whatever it may be, Slipknot has become one of the most successful metal bands in history through the deep connection they have with their fans. Today, we're going to take a look at the meaning behind Slipknot's iconic song "Duality".
Slipknot's Duality was released in 2004 as the first single from their third studio album Vol. 3: (The Subliminal Verses). Unlike many previous singles that had a f**k ton of swearing, the lyrics to Duality don't actually contain any offensive language making this an exception to what most people were expecting from Slipknot's previous releases such as "People = S**t", "Spit It Out" and "Surfacing".
Whilst not containing any swearing, Duality is undoubtedly one of the heaviest songs on Vol. 3: (The Subliminal Verses) and lyrically is about how we all have two sides to us. The song looks at the conflict between good and evil, light and dark, order and chaos.
The lyrics of Duality talk about how we need to accept both sides in order to be whole, with the first verse talking about the two sides of Slipknot's music. On one side, there is the aggression and heaviness that propelled them to metal stardom. On the other side, there is the more melodic and emotional side that helped open the band up to mainstream Radio and TV success.
Speaking to MTV ahead of the song's release, late drummer Joey Jordison said:
It's got to be one of the heaviest grooves we ever came up with. It's a dark song, but the chorus is very liberal as far as tones and things that we've never done before, and the things we've done with Corey Taylor's voice are really wild.
The chorus delves deeper into how we have two sides to our personalities. There is the side that we show to the world and the side that we keep hidden away. This duality is what makes us human and is something that we all have to deal with every day.
In the song, vocalist Corey Taylor portrays an image of hurting himself to relieve his pain, which shows that no one will ever rule him or destroy who he truly wants to be, creating the now legendary chorus:
Get Primordial Premium
30 Days Free. No Auto-Renewal. No Credit Card Needed.
- 24/7 Rock & Metal Radio Station
- No Adverts
- Exclusive Merch & Discounts
- Exclusive Articles & Podcasts
- Thriving Community
Slipknot Duality Lyrics
I push my fingers into my eyes
It's the only thing that slowly stops the ache
If the pain goes on, I'm not gonna make it!
The second verse goes further into the two sides of Slipknot's image. On one side, there are the dark and brooding masks that they wear onstage. On the other side, there is the happy and outgoing persona that they have in real life and how we often try to hide the dark side, but it always comes out eventually.
I've gotta say what I've gotta say
And then I swear I'll go away
But I can't promise you'll enjoy the noise
I guess I'll save the best for last
My future seems like one big past
You're left with me 'cause you left me no choice
Slipknot Merch
Shop official Slipknot Merch from our affiliated stores, and grab T-shirts, Vinyl and more.
Primordial Radio is supported by the community we serve. When you buy through links on our site, we may earn an affiliate commission.
For our full list of affiliates, head here.
Whilst Duality was powerful enough on its own to propel Slipknot to the next level and capture the imagination of fans, the song's now infamous status was also achieved through the accompanying music video.
Directed by Tony Petrossian it features the band performing in a derelict building, with each member wearing their now iconic masks. Throughout the video, we see close-ups of the members' eyes as they sing the lyrics.
The video also shows the symbolism of the two sides of each member's personality, with the masks representing the public persona that they present to the world, and the close-ups of their eyes representing their true selves.
Shot in Des Moines, Iowa, at a fan's house that was due for renovation. The video features fans inside and outside the house, crashing through windows while the band performed the song with hundreds of other maggots as they completely trash the house. Slipknot's record label, Roadrunner Records provided $50k as compensation for the damages to the property.
Speaking to Metal Injection after the shoot, Jim Root said:
My understanding was that the people who owned the house used it as an income property, so they were going to remodel anyway. To what extent, I don't know, but they're definitely going to be remodelling now!
As of October 2022, the song has 346 million views on YouTube and has been certified Platinum with over 600,000 units sold.
Slipknot's Vol. 3: (The Subliminal Verses) Artwork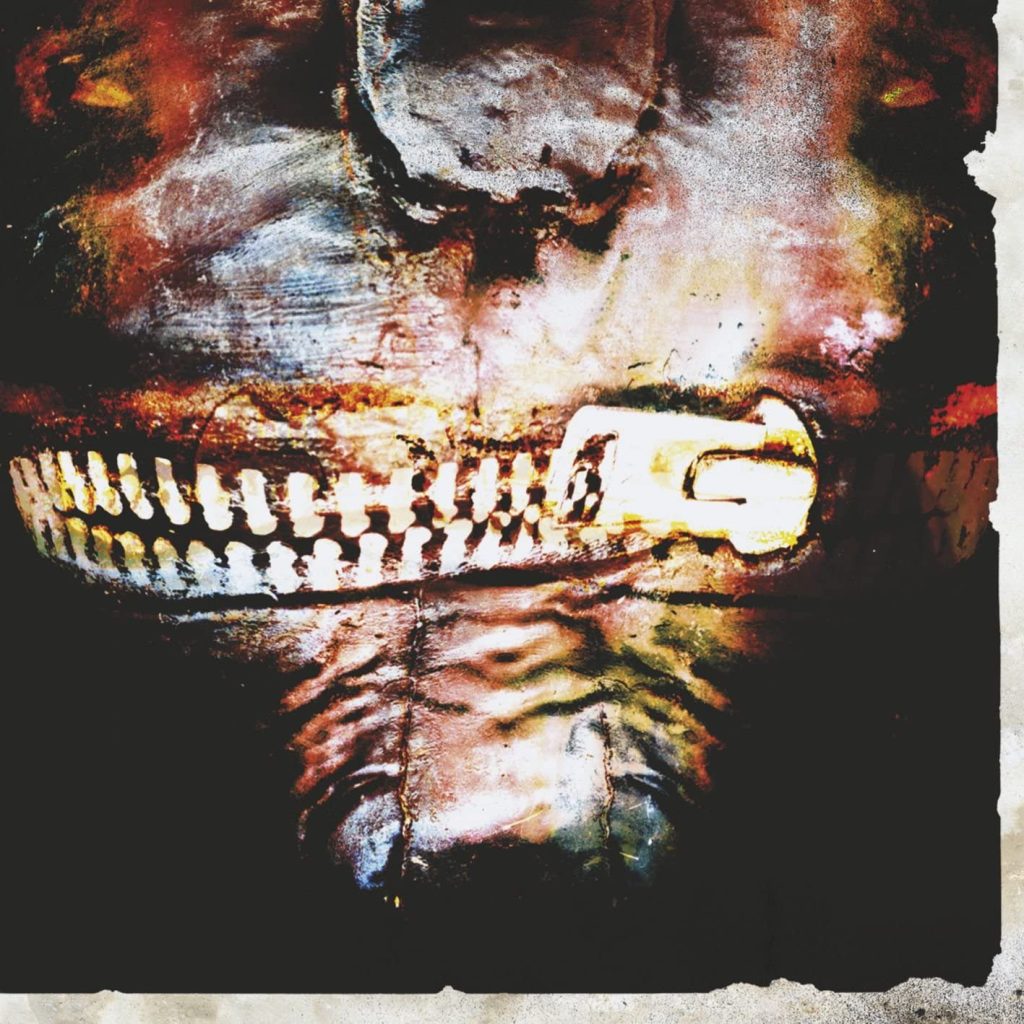 Slipknot's Enduring Influence
Recently, TikTok star Jeris Johnson paid homage to Slipknot's iconic music video for Duality teaming up with City Morgue's ZillaKami on a rap-oriented take of Slayer's classic 1986 track "Raining Blood" as the duo perform at a derelict house in the middle of nowhere.
Speaking to Revolver about the influence Slipknot had on him, ZillaKami stated:
I kind of wanted to make music very similar when I first heard their shit. I wasn't really a hip-hop fan in the beginning, that was a later progression. I was into nu-metal and hardcore. The face of nu-metal to me was Slipknot.
Whilst Slipknot's music is rooted in metal, they've succeeded where others fall short in incorporating a wide range of influences from other genres. The band's "mission statement" is to make music that is "honest and from the heart", uncompromising and unapologetic.
Ultimately, Duality represents Slipknot at their absolute best, an ability to create an intense emotional experience with their fans through their music. The lyrics are dark and disturbing, but they also contain a message of hope and acceptance, a message of light and dark which remains as relevant today as it did back in 2004…