Flash – here for everyone of us
You may have heard Moose talk about this recently, Primordial Radio is very excited to be doing a sub-a-sub flash sale.
WTF is Sub-a-Sub ?
Basically its a way to help out a Primordial member with their subscription – Select an amount and it will go towards a subscription for one of the #PRFam, keeping them connected.
An idea that came from within our Rock and Metal community.
<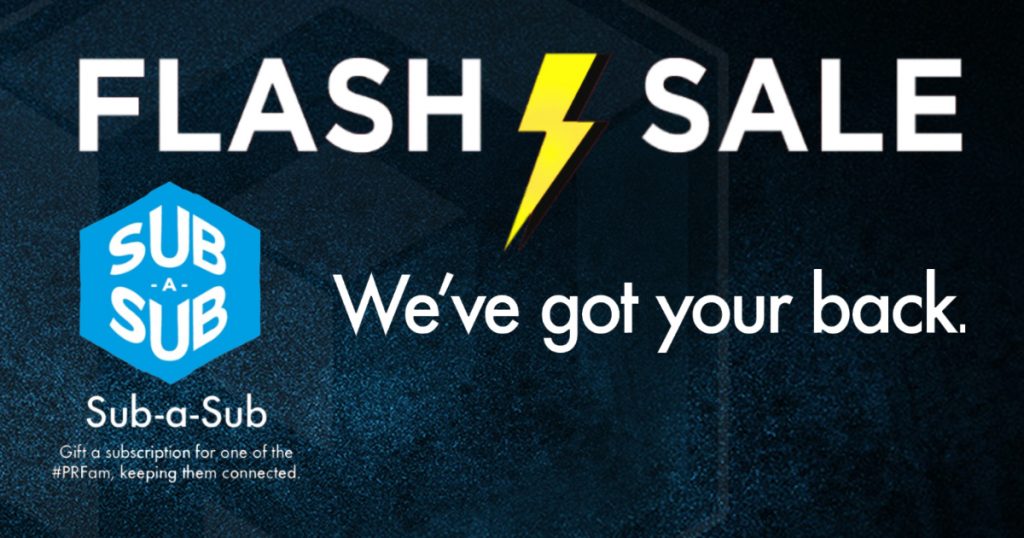 Any donations you put into the pot between now and midnight on Saturday 31st October, Primordial Radio will match.
So, if you are in a position to and want to help – hit up the link below
This is so we can do everything we can to make sure nobody has to leave Primordial due to financial issues over what is going to be a very tough winter.
All of the Sub-a-Sub donations go in to the Lean On Us pot – which is there if you need to.
It's what it's there for and everything is done anonymously so please Lean on Us if you need to.