One Epic Rock & Metal Show for 24 hours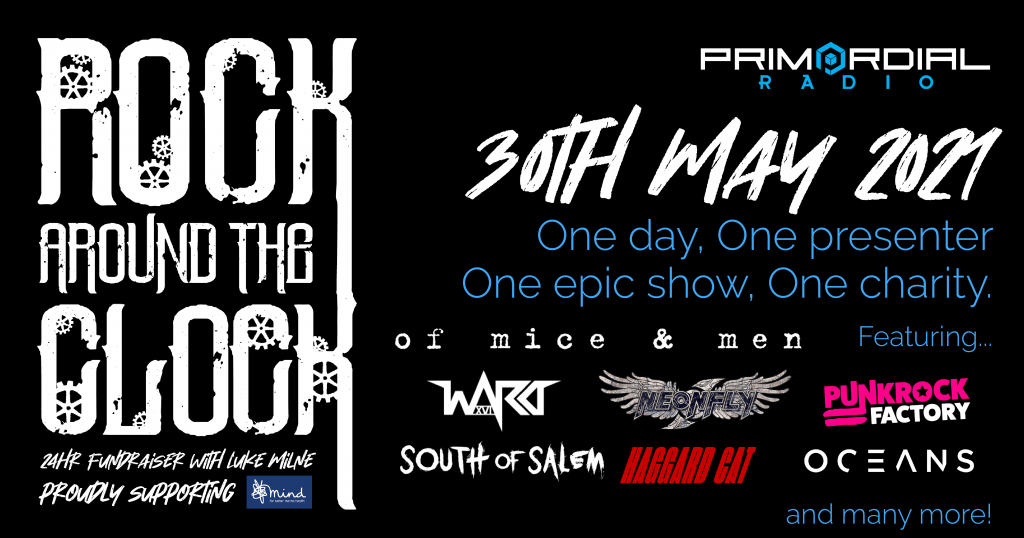 Luke Milne is taking on the challenge of rocking around the clock with a mammoth 24hr radio show!
From 8am toady, Luke will be playing some huge rock and metal tracks as well as hosting interviews with bands including Of Mice & Men, Neonfly, Punk Rock Factory,South Of Salem, Ward XVI and more.
Not only chatting with the bands, Luke is interacting with you wonderful people, in order to raise money and awareness of MIND and the struggles of mental health.
You can show your support by tuning in to 24 hours of great rock & metal here at Primordial Radio and making a donation over at Just Giving