Go on…..open the door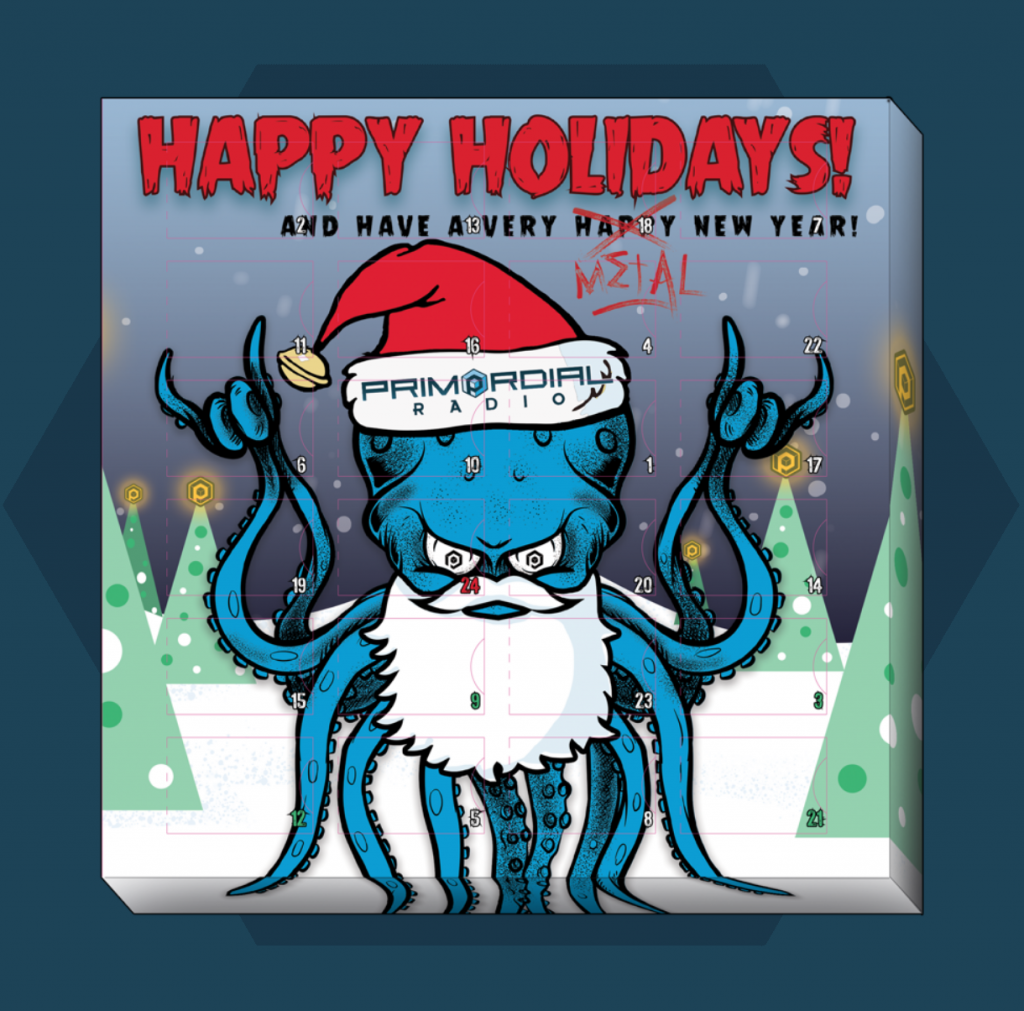 Treat yourself this Christmas with the new Primordial Radio Advent Calendar.
Behind each door lurks a random mouthful of Lindt chocolate'y goodness
Surprise yourself each day with a little ball of either milk or white chocolate and even milk chocolate with a gooey caramel filling
Want to show off your love of Primordial and Christmas and be a little bit eco ?
That's not a problem, the calendar comes with a built-in table stand and the cardboard used is from responsible sources that are FSC certified.
No self control when it comes to chocolate ?
We've got you covered by our door based chocolate rationing system, the rest is down to you.
Don't want to share your Advent Calendar chocolate with others ?
Can we entice you with a special Buy 2, save a couple of quid offer ?
These are limited supply and will be despatched by the Primordial Radio Minister of Fulfilment after 18th November 2019 – just in time for you to start opening on 1st December !