What says more than an electronic love heart this Valentines ?
T'is that time of year when the Primordial Radio Love Heart Generator raises its amorous head !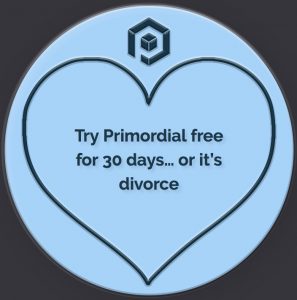 Why not slide over and slip your suggestions into Blunty's Digital Form of Love, where he will gentle coax and manipulate the most suitable, succulent and sexy Love Heart messages into the EvLoveHearts Generator.  Overnight these little messages of Primordial Passion will work their rock and metal magic climaxing in 3 day explosion of emotions and emails !
If you really can't contain yourself and have the urge, take a peak at last years entries over at the Primordial EvLove Hearts page, but more will be available Wednesday through till Friday !
Primordial Radio health Warning – these web pages are not laminated, please wash your hands after viewing.