Primordial Radio are proud to announce the next band playing at the AGM in April 2019 is Skarlett Riot !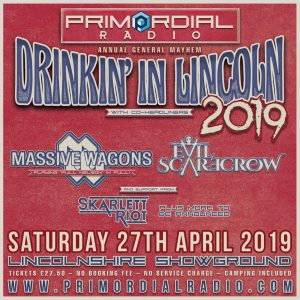 Skarlett Riot will be playing at the Primordial Radio AGM on 27th April 2019 as well as Massive Wagons and Evil Scarecrow – with more bands and details to follow as they are confirmed.
If you are not already a member you can get 10% off the price of the ticket by signing up for a 30 day free trial, no strings attached.