Published in Station Updates, on Wednesday, October 14th, 2020
Here at Primordial, we don't just do things differently, we do them better too!
As part of our Envirometal promises we are always looking for ways how we can mitigate our impact on Planet Earth, and we reckon we've come up with a beauty!
Working in partnership with Project Seagrass charity, we can now provide both you the fam, and the whole world, with the ….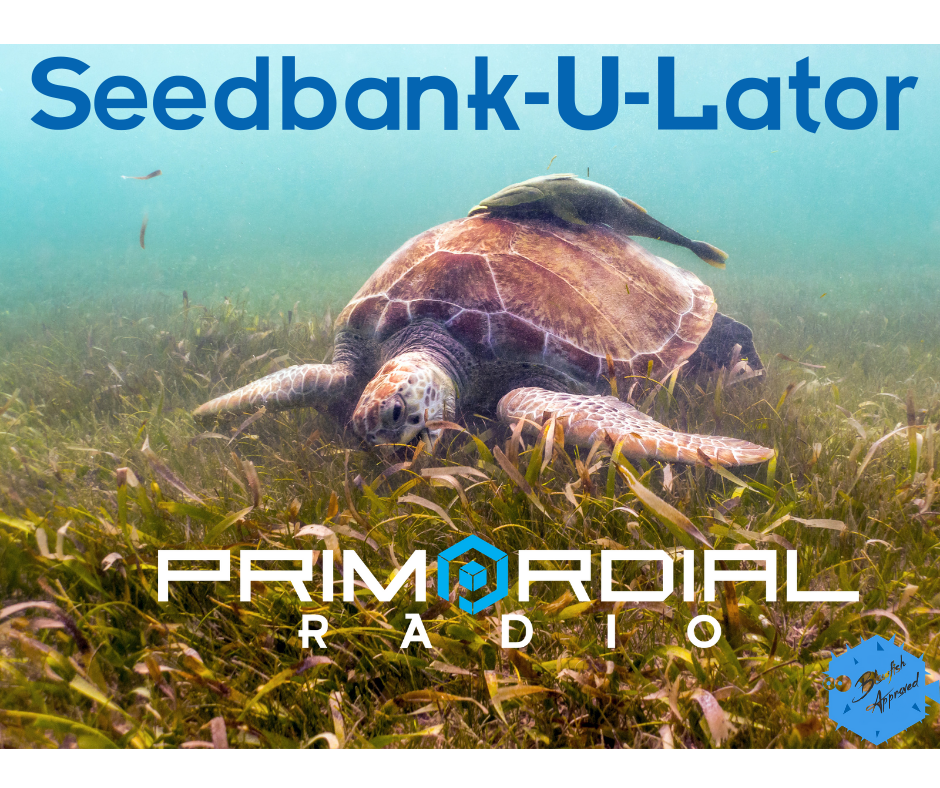 A nifty little device which converts your car miles into seagrass meadows!
You may all be aware of the schemes where you pay to plant trees to offset your carbon, well sadly these really are pipe dreams, with many not coming close to fulfilling their promises.
So we set our semi-tamed heavy metal marine biologist, The Blowfish, on the case and he's come up with a real winner.
By supporting a seagrass charity instead, in the form of offsetting your miles for seeds, we are actively helping an ecosystem which has the potential to actually offset more carbon than a mature terrestrial forest!
And now, a word from our resident Envirometal Consultant
"The thing about seagrass is that it binds together so many different parts of an ecosystem. From providing homes to juvenile fish, to offering protection to beaches and coasts by quelling storm waves, seagrass meadows are an incredible habitat that are massively under threat. By teaming up with Project Seagrass, we can help support this amazing aquatic habitat… AND it has the added bonus of sucking up plenty of Carbon Dioxide too! What's not to like?"
So there you have it people. Any journey, big or small! Make sure you stop by the seedbank-u-lator afterwards and donate whatever you feel you can.
Every single penny goes solely to Project Seagrass for the planting, maintaining and monitoring of our UK seagrass meadows.
Winner Winner Seagrass Dinner!*
Check out the Primordial Radio Envirometal Seedbank-U-Lator
(*please note: you should only attempt to eat seagrass if you are a sea turtle)
Not a member of Primordial Radio ? Why not give it a go , free, for 3 months, no credit card/no obligation/no nonsense
Sign Up Here
Primordial Radio playing the best and latest in Rock, Metal and Beyond music – Radio as it should be !