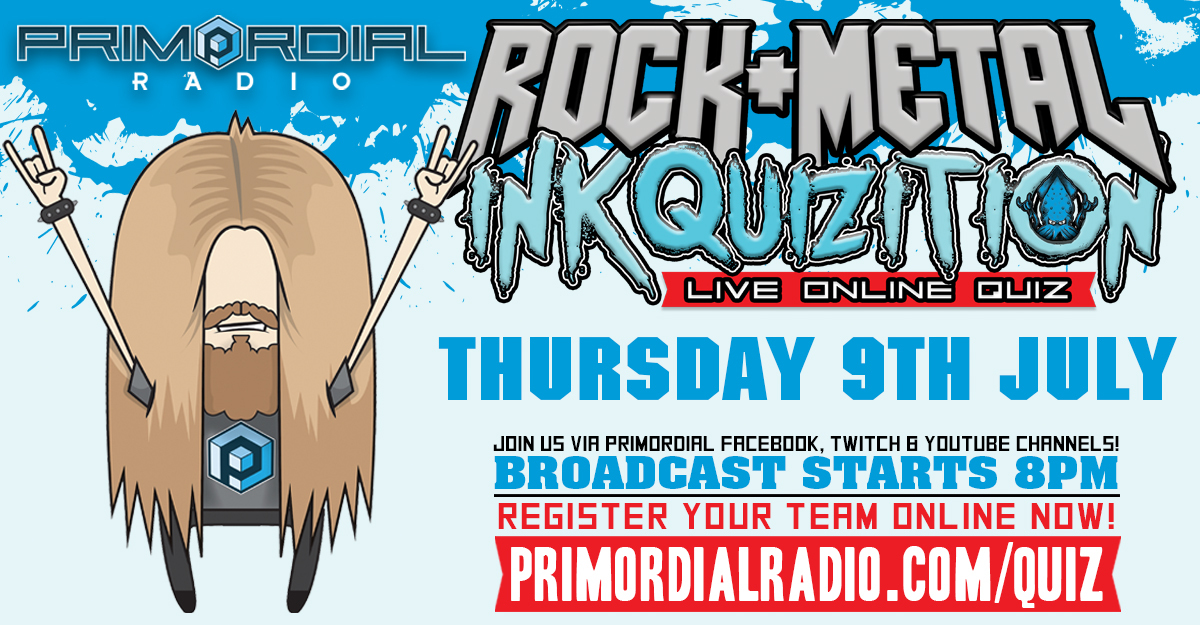 The Rock & Metal Quiz Returns
Our chief weapon is surprise… surprise and fear…..and the Maths Round
Free to play, so get your Quiz Team registered below

Register your Team for the Primordial Radio Rock and Metal Quiz

Disclaimer for the Rock and Metal Inkquizition online Quiz.
This Rock and Metal Quiz may/may not contain Ted or traces of Ted.
Primordial Radio will not be held liable for any touching by Ted or those wishing to touch Ted.  Or nightmares.
Please wash your hands regularly after being in contact with Ted.
In the case of too much Ted screen time, eye bleach may be required.
Whatever you do, do not accept the sweeties.