Its only Skindred's Benji Webbe on Primordial Radio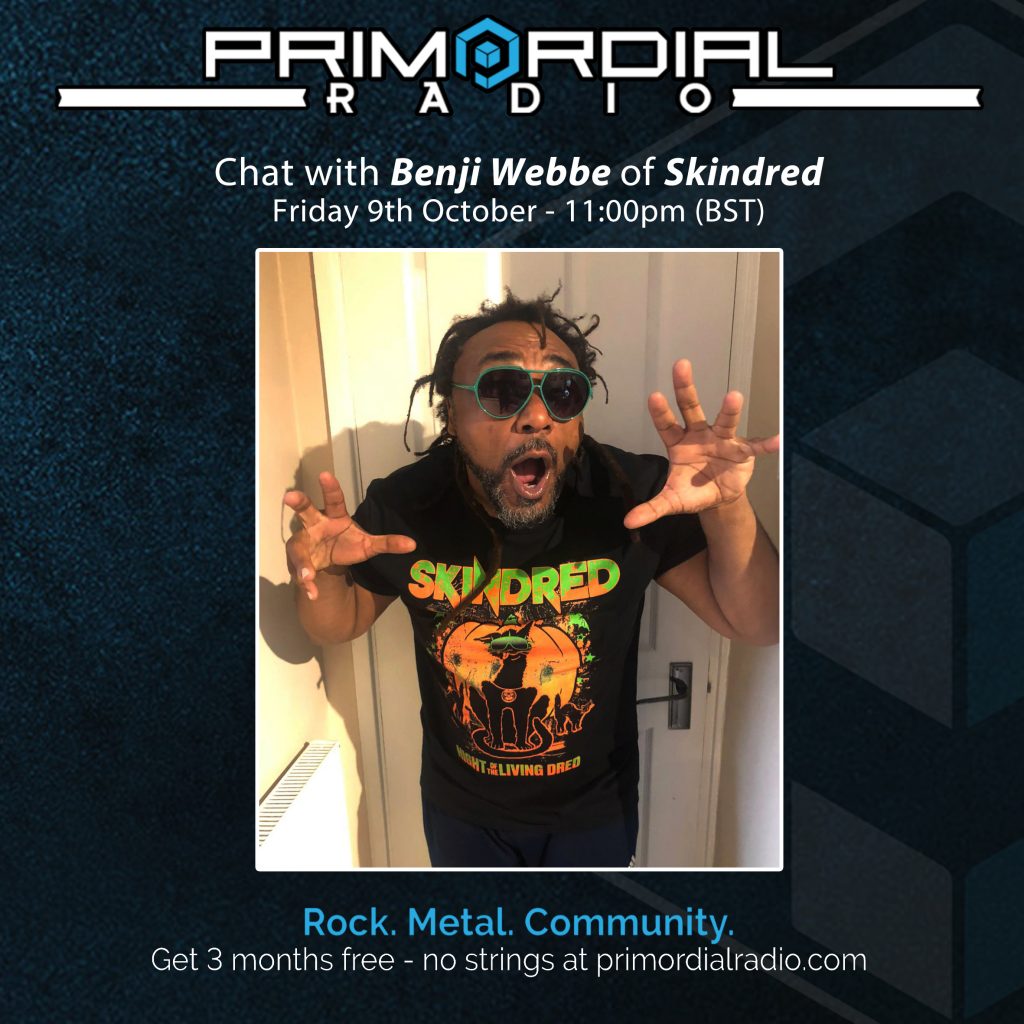 Tune in to The Wenches Show on 9th October from 11pm to hear Juls & Rozie chat with the one and only Benji Webbe !
The Welsh singer, songwriter and musician, probably best known as the lead vocalist for the heavy metal band Skindred chats to Primordial Radio about the 2020's burnt calendar, his isolation album and collabs, grandchildren and short changing a fan in Australia !
Make sure you listen to your favourite Rock and Metal Radio Station at 11pm 9th October 2020 but we guess you'll already be listening right ?