Up-Vote - Top 40
We all know the majority of "top lists" and "countdowns" are bullshit and decided by a few people on a committee, so we decided to create a real Rock and Metal Top 40, 100% decided democratically by our members.
Catch the Top 10 Rock & Metal tracks, as liked by you live on Primordial Radio Twitch every Monday! Below you can see the full Top 40 updated every week at 9pm after the Twitch Stream.
Get more with Primordial Premium
You're missing out! Sign up to Primordial Premium today and you'll receive a 30 day free trial.
Primordial Premium members also get access to our full stream, no adverts, 10% off Merch & selected Tickets, On Demand, Podcasts and more.
Get Primordial Premium
Last Updated: 20-09-2021
Millie Manders & The Shutup
Broken Record
Machine Head
Arrows in Words from the Sky
Halestorm
Back From the Dead
Slothrust
The Next Curse (Ft @LZZYHALE)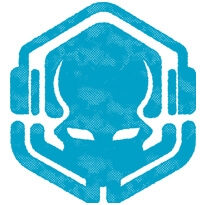 Seething Akira
Smile Thief
Green Lung
Reaper's Scythe
Exodus
The Beatings Will Continue (Until Morale Improves)
Elles Bailey
Cheats and Liars
We Came As Romans
Darkbloom
White Stones
New Age Of Dark
Black Label Society
Set You Free
Pupil Slicer
Wounds Upon My Skin
Frank Carter & The Rattlesnakes
Go Get A Tattoo (feat. Lynks)
Blanket
In Awe (feat. Kadeem France)
Mother Vulture
Rabbit Hole
Dooms Children
Psych Hospital Blues
Every Time I Die
Post-Boredom