Caught in a Mash 24th February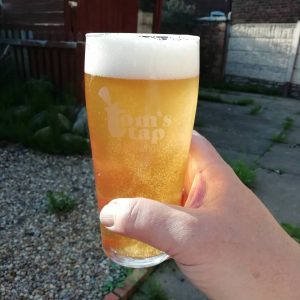 Phill and Sean will be chatting with Wishbone Brewery.
Wishbone Brewery Limited is a microbrewery based in the heart of Yorkshire between Wuthering Heights and the Yorkshire Dales, in an old industrial area of Keighley in the shed of a textiles mill !
On the beer front for the #supalong are :
Pixie Juice -5% Gluten Free Pale Ale
Cloudy With A Chance Of Hops – 5.9% New England IPA
Black Imp – 10.2% Imperial Stout
Hit up the Wishbone Brewery Shop to get your beer ordered in time for the show next week !
We'll see you on Twitch on Wednesday Night @ 8pm!
WTF Is Caught in a Mash ?
Caught in a Mash gives you the chance to find out more about the great selection of beer available, find out more about the brewers and their business plus you can drink along and ask your questions !
Missed a show ? Check out our Twitch Channel to catch up.