And the next band playing at the Primordial Radio AGM is …
Published in Gigs & Events, Station Updates, on Thursday, November 15th, 2018
Primordial Radio is VERY proud to announce that Mille Manders and the Shutup are added to the bill for the AGM 2019 !
That brings the band line up to Massive Wagons, Evil Scarecrow, Skarlett Riot and now Millie Manders and the Shutup will be opening the AGM!
If you are a Primordial Radio member you get all of this for under £25 (10% off)! You can become a member totally free (no payment details needed) here
Just head to primordialradio.com/agm for tickets and details.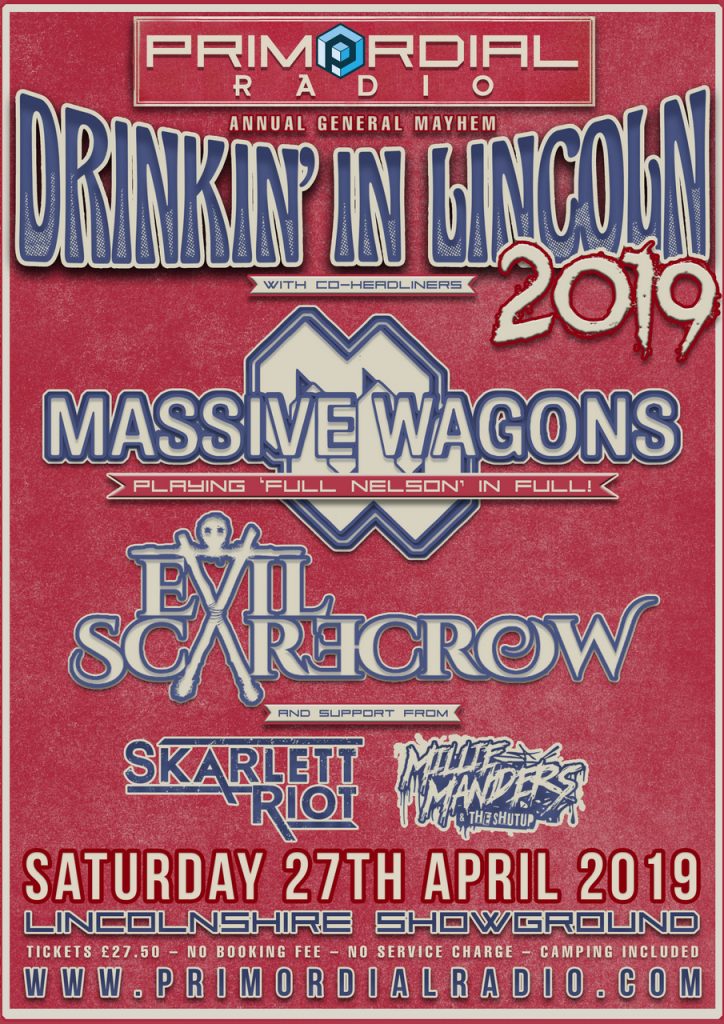 Not a member of Primordial Radio ? Why not give it a go , free, for 3 months, no credit card/no obligation/no nonsense
Sign Up Here
Primordial Radio playing the best and latest in Rock, Metal and Beyond music – Radio as it should be !