Primordial Radio is very excited to bring you an exclusive offer of a whopping 30% DISCOUNT to this year's MANGATA FESTIVAL.
We all know the cost of living is crazy right now, but that shouldn't stop you from enjoying some of the best rock & metal the UK has to offer, so don't break the bank and hit up the link below to grab your discount and head to this years Mangata Festival.
Mangata Festival is the brainchild of Mangata Music, a collective of event professionals and heavy music enthusiasts.
Aiming to bring some of the best talent alternative music has to offer to Nottingham City Centre, the festival takes place from the 16th – 17th of July at the Old Cold Store in Nottingham and will see 18 bands play over 2 days.
This year's killer line-up features headliners Palm Reader & Oceans Ate Alaska alongside the likes of Cage Fight, Lawnmower Deth, The Five Hundred and many more.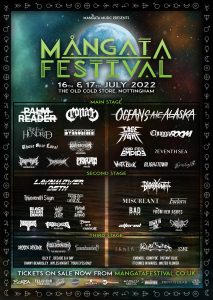 Grab Your 30% Discount To Mangata Festival

Simply use the code – PRIMORDIAL30 at check out.
July
16 / 17 – Nottingham, The Old Cold Store
---
Get Primordial Premium – 24/7 Rock & Metal Radio
No Adverts. 30 Days Free. No Auto-Renewal. No Credit Card Needed.
---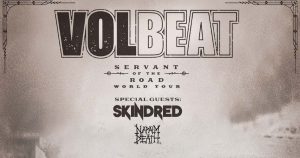 Links in this article may contain affiliate links where Primordial Radio receives a commission if you make a purchase through these links. For our full list of affiliates, head here.