They've only gone and done it again! Punk Rock Factory may be the typical fun pop punk band, but these covers are serious and respectful of the originals.
This time, taking a classic 80's banger and making it a dance floor filler! Raising the tempo to hard rock and solid punk beats is going to give us the opportunity to jump around to this cracker of a song – that whilst we all love John Farnham's original from 1986, isn't quite the body shaker we'd like to have!
Listen to the track below.
Punk Rock Factory are touring the UK in February and March of 2023, dates and tickets are below.
Grab Your Tickets To See Punk Rock Factory
February 2023
17 – Bournemouth, Old Fire Station
18 – London, Lafayette
24 – Manchester, Academy 3 (Sold Out)
25 – Nottingham, Rock City
March 2023
02 – Bristol, The Fleece
03 – Birmingham, o2 Academy
04 – Glasgow, The Garage
We caught up with Punk Rock Factory at Download Festival 2022, chatting about how the pandemic affected them positively and celebrating the release of their new album A Whole New Wurst 2. Watch below.
Get Primordial Premium
30 Days Free. No Auto-Renewal. No Credit Card Needed.
– 24/7 Radio Station
– No Ad-Breaks
– Exclusive Discounts On Gigs & Merch
– On-Demand Shows & Podcasts
– Thriving Community
---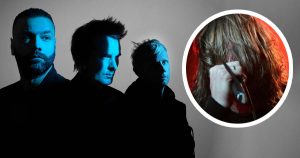 Links in this article may contain affiliate links where Primordial Radio receives a commission if you make a purchase through these links.
For our full list of affiliates, head here.