Muse have shared their new song 'Kill Or Be Killed' ahead of the 'Will Of The People' album release on August 26th. Featuring granite-heavy riffs, industrial production flourishes and even a death metal growl?!?!
No doubt the track is one of the band's heaviest songs to date and is already becoming a live favourite.
The song's visceral intensity inspired a huge reaction from fans (after the band performed 'Kill Or Be Killed' at various festivals this Summer), who went on to swarm the band's social media with calls for it to be released. Responding to the overwhelming "will of the people", Muse decided to share 'Kill Or Be Killed' ahead of the album release.
Speaking about the track, Matt Bellamy said:
"Kill Or Be Killed is Muse at their heaviest! We wanted to update our hard rock sound on this album and with 'Kill Or Be Killed' we found a modern metal sound featuring double bass drum action and even a death growl.

Lyrically the song takes influence from my favourite Paul McCartney song 'Live And Let Die', a dark take on how life's adversity can sometimes bring out the worst human instincts to survival at any costs."
Listen to the track below, the death metal growl kicks in at 03:06
Get Primordial Premium
30 Days Free. No Auto-Renewal. No Credit Card Needed.
– 24/7 Radio Station
– No Ad-Breaks
– Exclusive Discounts On Gigs & Merch
– On-Demand Shows & Podcasts
– Thriving Community
The 'Will of the People' album is available to pre-order / pre-save HERE. 'Kill Or Be Killed', 'Compliance', 'Won't Stand Down' and the title track are all provided as instant downloads for fans who pre-order the album. The band's official store offers a selection of bundles with options including an exclusive Collector's Edition vinyl, a selection of cassettes, and three signed art cards.
"Will of the People" track listing: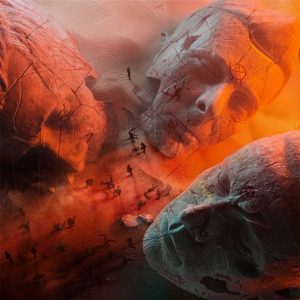 1. Will of the People
2. Compliance
3. Liberation
4. Won't Stand Down
5. Ghosts (How Can I Move On)
6. You Make Me Feel Like It's Halloween
7. Kill or Be Killed
8. Verona
9. Euphoria
10. We Are Fucking Fucked
---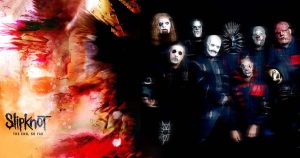 Links in this article may contain affiliate links where Primordial Radio receives a commission if you make a purchase through these links.
For our full list of affiliates, head here.