Primordial Radio is very excited to announce it has teamed up with KNOTFEST to give Primordial Members an exclusive 10% discount to the inaugural UK 'Pulse of the Maggots Fest'.
The debut event's international bill features some of the hottest in developing heavy artists and finds its first UK base at The Mill in Birmingham, the city internationally renowned as the global 'Home Of Metal.'
Headlining the debut event will be the pack leaders of the new force in British metal, SYLOSIS.
Rounding out the bill are Sweden's ORBIT CULTURE, the Bristol-based HERIOT, Las Vegas' SPIRITWORLD, Sheffield's ROUGH JUSTICE (who play their debut Birmingham show at Pulse… Fest), Los Angeles' pair ALL HAIL THE YETI and THROWN INTO EXILE, and Birmingham natives, CAULDRON.
Grab Your Discounted Tickets To KNOTFEST Presents: Pulse Of The Maggots
August 2022
10 – Birmingham, The Mill
SLIPKNOT's clown comments:

"We are extremely honoured to share a piece of our culture with the Maggots of Birmingham, England. KNOTFEST has always stood to bring likeminded people together, so what better place to do it than in the city that sparked the flame!"

Meanwhile, SYLOSIS (& ARCHITECTS) guitarist, Josh Middleton adds:

"We're very excited to be back in Birmingham alongside some of the best upcoming talent in international metal. This is our first show of 2022 and one of our first back with new music…and there is more to come very soon! See you there!"

Similarly, Debbie Gough of HERIOT, herself born and raised in the Midlands metal mecca, mirrors the sentiment, stating;

"As big fans of SYLOSIS, we're thrilled to be on this lineup in the home of metal! Birmingham is a special city for us to play and to be a part of this unique event means a lot to HERIOT."
There are also plans underway for a KNOTFEST pop-up event during the afternoon, prior to the show kicking off. Stay tuned for further information on this extra feature, exclusively for ticketholders in due course.
We recently caught up with Orbit Culture at Download Festival 2022, watch below:
Get Primordial Premium
30 Days Free. No Auto-Renewal. No Credit Card Needed.
– 24/7 Radio Station
– No Ad-Breaks
– Exclusive Discounts On Gigs & Merch
– On-Demand Shows & Podcasts
– Thriving Community
---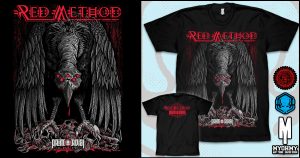 Links in this article may contain affiliate links where Primordial Radio receives a commission if you make a purchase through these links.
For our full list of affiliates, head here.