As per the podcast last week and nicely reminded via the Primordial Radio newsletter, Studio 16 with Baz & Adam went live at the weekend – this week, Studio 17 gets turned on with Laura "Doof" Duff at the desk !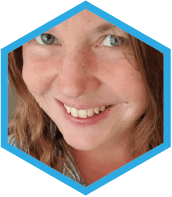 "I am SO excited to be joining the Primordial Radio team as an on-air presenter!!!

Those of you who know me will know that I'm a metalhead at heart, so this is a huge deal for me!

I'll be on on Wednesdays, and I can't wait to get my mouth around the mic, play some kick-ass rock and metal and get up to some mischief!!!"
Don't miss her first show at 3pm on Wednesday 7th April.