LORNA SHORE are back with more new music! Following on from the first two singles "Sun/Eater" and "Into the Earth," they have now released the disgustingly heavy "Cursed To Die"
Speaking about the track's meaning, the band stated:
"'Cursed to Die' is about the creation of life, and brings upon the idea that maybe the figure we see as 'god' is no different than what we already are." 
Listen to the track below.
The band are due to play at this year's Bloodstock Festival on the Ronnie James Dio Stage and will be back in the UK later this year supporting Parkway Drive alongside While She Sleeps.
Grab Your Tickets To See Parkway Drive, While She Sleeps & Lorna Shore
September 2022
30 – London, Alexandra Palace
October 2022
01 – Manchester, AO Arena
02 – Nottingham, Motorpoint Arena
03 – Cardiff, Motorpoint Arena
Their new album Pain Remains, is due for release on October 14th via Century Media Records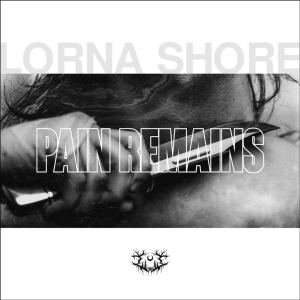 1: Welcome Back, O' Sleeping Dreamer
2: Into the Earth
3: Sun//Eater
4: Cursed to Die
5: Soulless Existence
6: Apotheosis
7: Wrath
8: Pain Remains I: Dancing Like Flames
9: Pain Remains II: After All I've Done, I'll Disappear
10: Pain Remains III: In A Sea of Fire Lyrics
---
Get Primordial Premium
30 Days Free. No Auto-Renewal. No Credit Card Needed.
– 24/7 Radio Station
– No Ad-Breaks
– Exclusive Discounts On Gigs & Merch
– On-Demand Shows & Podcasts
– Thriving Community
---