Having recently debuted their new single "Fuck The Haters" on Primordial Radio, Massive Wagons are teasing something very cool indeed, posting on the band's Instagram, it looks like the guys have teamed up with Benji Webbe of Skindred:
View this post on Instagram
Massive Wagons have announced that their new upcoming album 'TRIGGERED!', will be released on 28th October 2022 on Earache Records.
The first single "Fuck The Haters" is a bold-call-to-arms track that employs huge arena rock and frontman Barry "Baz" Mills' signature vocal vigour, which serve to hold a potent middle finger to everyone and anyone who feel it necessary to bully other people, be that physically, face to face or keyboard warriors in the social media sphere.
Written as a supportive rallying cry for those who have been affected by any form of bullying, front-man Baz sums up the spirit of "Fuck The Haters":
"Simple song, simple message: fuck the haters, fuck 'em all. Do what you want, wear what you want, be who you want to be and be proud about it.

I know this kind of thing has been covered in songs before, but I wanted to strip it back to its most basic, powerful form. Yeah, swearing ain't for everyone, but sometimes you just got to stand up and let rip! #STOPBULLYING #FUCKTHEHATERS"
The track's accompanying video serves to underline this message. Directed by Lewis Cater (The Hunna, Sum 41, Neck Deep), the video brings with it a no-holds-barred performance chock full of the band's trademark charisma as they stand up against incessant social media trolling and sinister anonymous figures.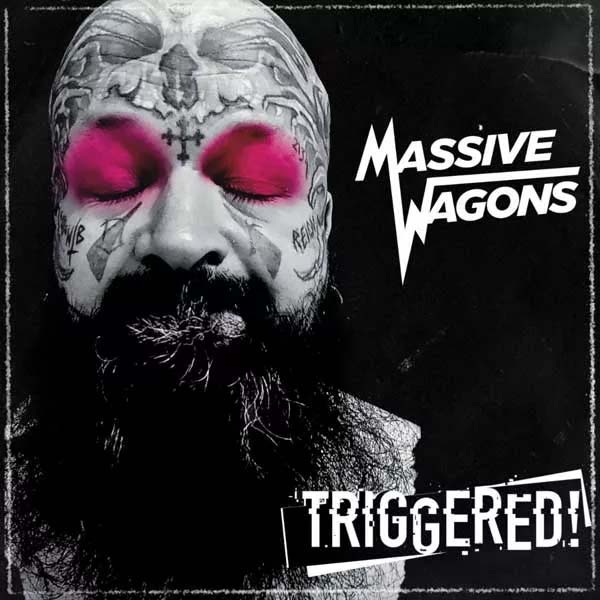 Massive Wagons: Triggered! tracklist
1. Fuck The Haters
2. Please Stay Calm
3. Generation Prime
4. A.S.S.H.O.L.E.
5. Skateboard
6. Gone Are The Days
7. Triggered
8. Giulia
9. Germ
10. Never Been A Problem
11. Big Time
12. Sawdust
13. No Friend Of Min
Massive Wagons recently announced they will be heading out on a co-headlining tour with Ugly Kid Joe.
Get Your Tickets To Massive Wagons & Ugly Kid Joe
November 2022
03 – 02 Academy, Liverpool
04 – Rock City, Nottingham
06 – O2 Shepherds Bush Empire, London
08 – The Garage, Glasgow
10 – 02 Academy, Sheffield
11 – KK's Steel Mill, Wolverhampton
---
Massive Wagons initially built a strong early following in the north of England, blending together their love of rock'n'roll with an unfiltered sense of fun. Borne out of Adam Thistlethwaite and Baz Mills' time playing in a covers band, the pair recruited Adam's younger brother Alex and longtime friends Adam 'Bowzer' Bouskill and Carl Cochrane, setting about to write fast and frivolous heavy metal.
In 2020, the band released their second album House Of Noise through Earache Records and their fifth in total. The album was produced by Colin Richardson and Chris Clancy at Backstage Studio and went on to be a huge success, landing at No.9 on the Official UK Album Charts, propelling the band to huge tours with the likes of Thunder, Lynyrd Skynyrd and The Darkness.
We caught up with front-man Baz Mills at Download Festival 2022, watch below.
Get Primordial Premium
30 Days Free. No Auto-Renewal. No Credit Card Needed.
– 24/7 Radio Station
– No Ad-Breaks
– Exclusive Discounts On Gigs & Merch
– On-Demand Shows & Podcasts
– Thriving Community
---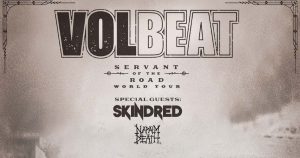 Links in this article may contain affiliate links where Primordial Radio receives a commission if you make a purchase through these links. For our full list of affiliates, head here.