10th-16th May is Mental Health Awareness Week.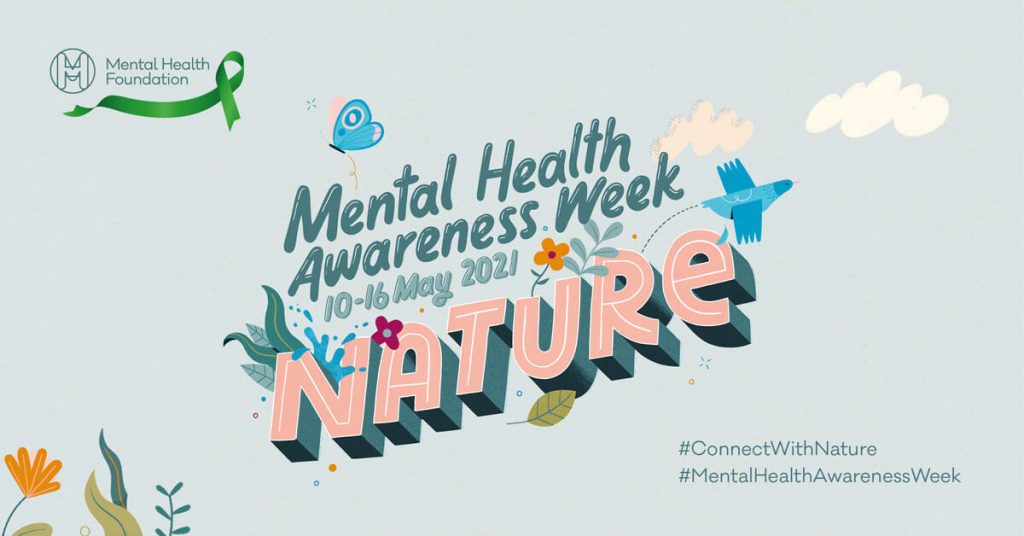 As hopefully most of you know mental health is one of the pillars of Primordial Radio.
So while we talk about mental health as much as possible all year round you might be wondering why we are bothering with Mental Health Awareness Week?
Well this week is significant because the pandemic has really highlighted how many people are struggling with their mental health.
We wanted to show our support for the Mental Health Foundation by joining their campaign to start conversations about mental health, challenge stigma and encourage people to talk about their mental health, support others and not be ashamed to ask for help.
Each year for the last 21 years the Mental Health Foundation has chosen a theme for the week and this year's theme is nature. The past year has shown how important nature is to our wellbeing and with one of our other pillars also being the environment we definitely wanted to wholeheartedly embrace this theme.
This year the Mental Health Foundation want people to notice nature and try to make a habit of connecting to nature every day.
Why not
Stop to listen to the birdsong,
smell the freshly cut grass,
take care of a house plant,
notice any trees, flowers or animals nearby.
It just takes a moment to appreciate these connections.
With the help of our friends at Manchester Mind we have gathered together some top tips to help you make the most of nature to actively support better mental health which will be published over the coming days.
We also invited members of the Fam to contribute their pictures and stories to a special Mental Health Awareness Week Famail focused on nature and wellbeing which will be coming out soon. Not on FAMail ? Sign up for the newsletter
If you didn't get chance to contribute do not worry !
We would love it if you could join in the conversations this week by sharing your images, videos or even sound clips of nature where you live on social media.
Don't forget to tag Primordial Radio and use #MentalHealthAwarenessWeek
We are also supporting Mind's latest campaign, the fight for mental health, which has been launched to coincide with Mental Health Awareness Week. Find out how you can also get involved.
If you want any further information about our ambitions to support better mental health within our community please see links below.
If you are worried about someone's mental health, don't be afraid to suggest that they phone a helpline (such as Samaritans on 116 123) or speak to their GP about how they have been feeling.