Muse are offering fans the chance to buy their new album "Will Of The People" as an NFT (non-fungible token).
While NFTs have always been chart eligible, as long as they conform to the existing chart rules, 'Will of the People' is the first album within a chance of charting which has been prepared for an NFT release.
The album will be available as an NFT-edition sold by the cryptocurrency platform Serenade.
About the approval, Official Charts Company CEO Martin Talbot said:
There has been loads of noise about NFTs being the future of music, the future of entertainment, the future of ownership. It's great this is becoming a reality.

Meanwhile, Serenade CEO Max Shand noted that:

What a fan wants is something simple and understandable but that gives them a sense of proximity to an artist and a sense of recognition from other fans.
Muse recently released the single "Kill Or Be Killed" which featured a death metal growl. Listen below.
Get Primordial Premium
30 Days Free. No Auto-Renewal. No Credit Card Needed.
– 24/7 Radio Station
– No Ad-Breaks
– Exclusive Discounts On Gigs & Merch
– On-Demand Shows & Podcasts
– Thriving Community
The 'Will of the People' (Due for Release on August 26th) album is available to pre-order / pre-save HERE. 'Kill Or Be Killed', 'Compliance', 'Won't Stand Down' and the title track are all provided as instant downloads for fans who pre-order the album. The band's official store offers a selection of bundles with options including an exclusive Collector's Edition vinyl, a selection of cassettes, and three signed art cards.
"Will of the People" track listing: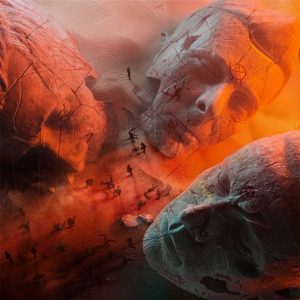 1. Will of the People
2. Compliance
3. Liberation
4. Won't Stand Down
5. Ghosts (How Can I Move On)
6. You Make Me Feel Like It's Halloween
7. Kill or Be Killed
8. Verona
9. Euphoria
10. We Are Fucking Fucked
---
Links in this article may contain affiliate links where Primordial Radio receives a commission if you make a purchase through these links.
For our full list of affiliates, head here.