Multi-platinum-selling Canadian rockers Nickelback have said if they got the call from Download Festival to headline that they would be up for doing it.
Speaking to Pete Bailey about the potential of them headlining Download Festival, guitarist Ryan Peake Stated:
Pete Bailey:

One of the biggest rock festivals we have in the UK is Download Festival which you guys haven't played before.

There's always debate in the fan forums about it, if invited, if Andy Copping gets on the line and says to you, would you like to headline Download? Would you do it?

Ryan Peake

I think Download's a great festival. I think it's amazing. It's rock and it leans very heavy for sure but rock fans can be fickle, I gotta say. I say this with me being a rock fan, they like what's in their club and they might like other things, but they don't always wear it on their sleeve proudly.

We cover quite a breadth of styles of music and I think we definitely could hold our own there for sure because we are a rock band first and foremost. If they called and they wanted to do it, that'd be fine.

We haven't done festivals as we like doing our own shows in the UK. We did them a long, long time ago but I think they might be back on the menu, so, we'll just keep our ears open.
Nickelback will be playing their brand new album Get Rollin' in full exclusively on Primordial Radio.
Guitarist Ryan Peake will be a special guest on Friday 18th November at 18:00 (GMT) chatting with Primordial Radio Presenter Pete Bailey as they go through, play and talk about every track from the new album.
Listen To Nickelback Play Get Rollin' In Full
To listen to the album playback, simply tune into Primordialradio.com at 18:00 (GMT) on Friday 18th November. If you miss the broadcast, you can catch up on demand.

Get Rollin' is set to be released on November 18th via BMG, you can pre-order the album here.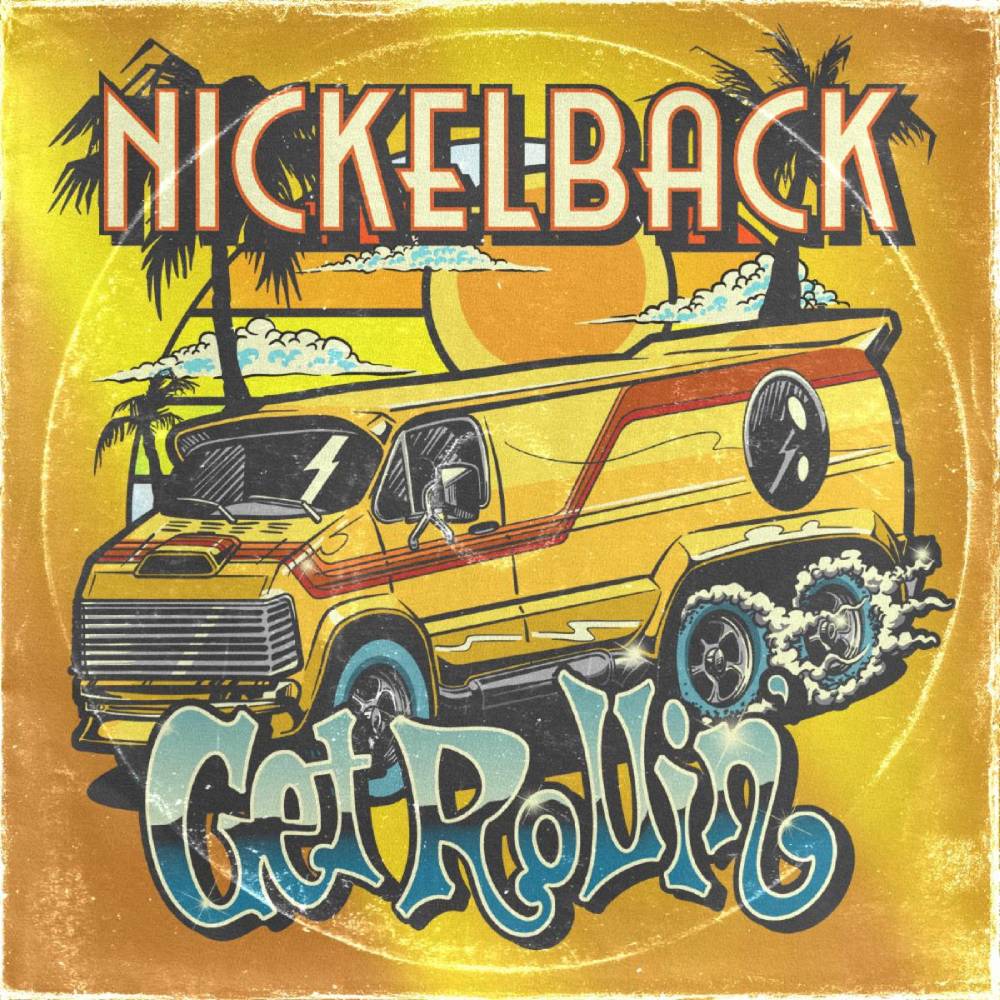 The track listing for Get Rollin' is:
01 – San Quentin
02 – Skinny Little
03 – Those Days
04 – High Time
05 – Vegas Bomb
06 – Tidal Wave
07 – Does Heaven Even Know You're Missing?
08 – Steel Still Rusts
09 – Horizon
10 – Standing In The Dark
11 – Just One More
Get Primordial Premium
30 Days Free. No Auto-Renewal. No Credit Card Needed.
- 24/7 Rock & Metal Radio Station
- No Adverts
- Exclusive Merch & Discounts
- Exclusive Articles & Podcasts
- Thriving Community