Much to the joy of Millenials still sporting a wallet chain around the world, you may have seen various stories of Nu-Metal cropping up in your timeline recently.
First up was the news that a brand new festival is starting in Las Vegas called "Sick New World" featuring System Of A Down, Korn, Papa Roach, Evanescence and more.
There has also been the news that Coal Chamber are reuniting (again) and will also be appearing at Sick New World, speaking about the reunion the band stated: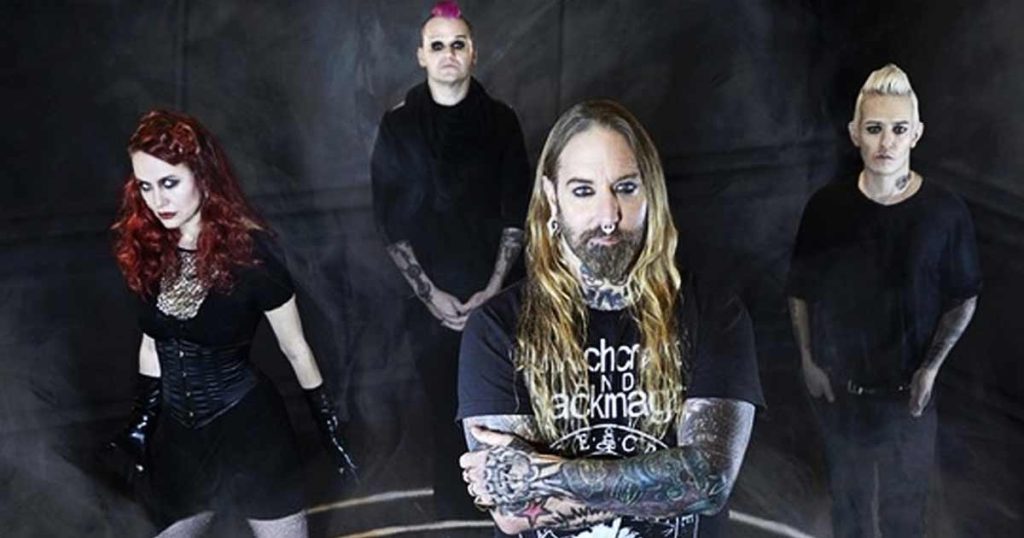 Singer Dez Fafara on Twitter

#coalchamber is back #thatisall

Guitarist Miguel "Meegs" Rascón wrote:

My brothers and sister. Back together, w all the love in the world. Cant wait to play for all the fans who have been there for us and loyal. We love u all! #coalchamber #sicknewworld.

Drummer Mike Cox added

Over the years I kept in contact with Dez Fafara and I feel like for the first time in 25 years we actually became real friends . Both our families went through A LOT over the past years and we were actually there for each other .

We actually listen to each other and that means more than any band at this point in my life . That slowly changed the conversation of starting to play again… and here we are!!!
In further Nu-Metal reunions, Flyleaf has reunited with singer Lacey Strum, who sang on the band's now classic "I'm So Sick" the band will also be appearing at the Sick New World festival.
Nu-metal emerged in the 1990s and broke into mainstream culture until the early 2000s. Rightly or wrongly many bands during this time were labelled as "nu-metal" acts, including Korn, Limp Bizkit, Deftones, Slipknot and even stretching to the likes of Wheatus, Staind and Crazy Town…
As fast as it came, nu-metal quickly became the genre that everybody abandoned ship on.
Whilst there seems to be no end in sight of nu-metal bands from the noughties coming back for a nostalgia trip, there's also a whole swathe of new bands incorporating nu-metal in their sound in 2022 and doing do so proudly wearing the nu-metal influence on their sleeves…
---
Nu-Metal Revival
Vended
Vended was established in February of 2018 and consists of Cole Espeland (Lead Guitar), Griffin Taylor (Vocals), Simon Crahan (Drums), Jeremiah Pugh (Bass), Connor Grodzicki (Rhythm Guitar).
Coming out of hiatus with their first-ever festival appearance at Knotfest on November 13th 2020, Vended released their debut EP "What Is It//Kill It" in 2021 and are currently on the road with Jinjer, P.O.D., and Space Of Variations across the United States.
Wargasm
Three years ago Wargasm began as a retaliation to the stagnant state of rock music around the world. A lot of synth and hip-hop has the same energy and elements as metal. Genre is dead and the band live off of "Energy."
Recently Wargasm supported Limp Bizkit in arenas across North America on the Still Sucks Tour.
Blackgold
Since they first burst onto the scene in February 2022, BLACKGOLD have made a huge statement with their action-packed videos and nu-metal 'bangers' and have garnered an incredible amount of fans and media attention alike.
Appearing for the first time in public at Download Festival and the Heavy Music Awards in June, rumours began to flyabout who it is behind the masks and where they have come from.
Tallah
Tallah mixes nu-core whilst incorporating nostalgic 90s nu-metal vibes. Throw in electronic elements and almighty riffs plus hardcore breakdowns and you have Tallah!
Get Primordial Premium
30 Days Free. No Auto-Renewal. No Credit Card Needed.
- 24/7 Rock & Metal Radio Station
- No Adverts
- Exclusive Merch & Discounts
- Exclusive Articles & Podcasts
- Thriving Community
Tetrarch
Fierce individuality and a fearless embrace of the outsider are at the heart of Tetrarch, a band equally defined by metallic power and melodic hooks. Blending technical chops and aggressive ferocity with grooves and massive choruses, Tetrarch aims to bring down musical barriers.
Tetrarch are heading back into the touring scene with renewed persistence and the nonconformist spirit that has driven them since day one.
Sick N' Beautiful
Sick N' Beautiful is the ultimate rock n' roll sideshow from outer space: a unique concoction of hard rock and modern metal infused with industrial, punk, and electro-pop overtones, blending in varying influences from across the musical spectrum to create a sound all their own.
Seething Akira
Seething Akira have developed a gloriously turbulent sound that is uniquely their own. Founded by vocalists Charlie Bowes and Kit Conrad, Seething Akira are a 6-piece electronic nu-core band hailing from the seafront city of Portsmouth, UK that have been tearing venues apart across Europe with their powerful fusion of genres since 2012.