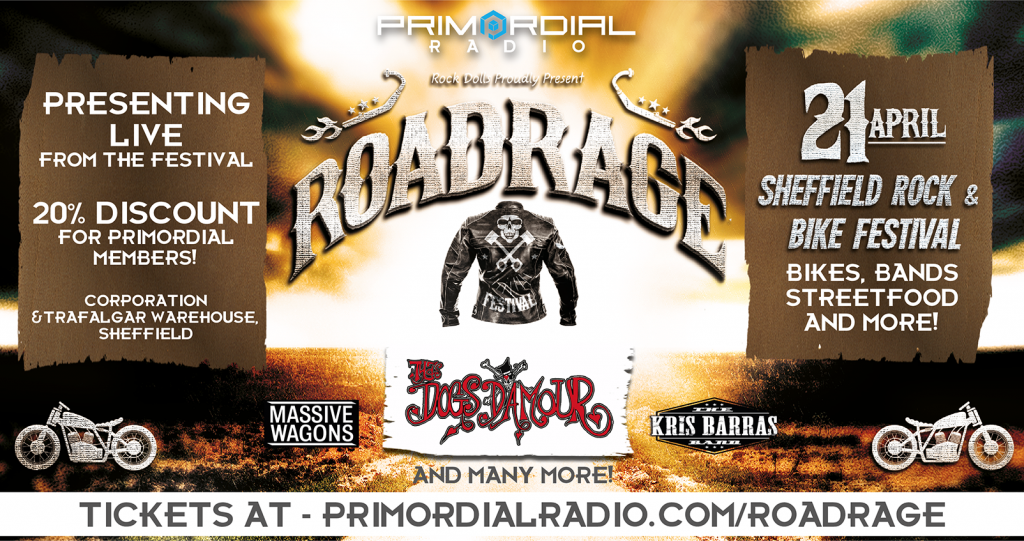 Primordial Radio has joined forces with the inaugural Roadrage Festival and will provide coverage from Sheffield's celebration of rock and motorbikes Easter weekend with Dogs D'Amour and Massive Wagons among the superb musical line-up.
The event ties in with Sheffield's Egg Run, an annual charity ride, and will feature one of kind custom builds, a bike market and kick ass rock and roll, all of which will be indoors.
Want to know more and get your 20% discount off RoadRage 2019 tickets ?
Head over the Primordial Radio RoadRage Festival 2019 page