Prepare to be swept away! Punk Rock Factory is bringing the musical theatre experience of your dreams with their upcoming album, 'It's Just A Stage We're Going Through', available March 31, 2022.  Taking us into a world where punk rock meets Broadway, this new project will celebrate artistry, unlike anything we've ever seen before.
Speaking about the album, the band stated:
Our new album is a punk rock homage to stage and screen and in our opinion, our best work to date. We found out before that Disney has a devoted cult following and fans of musicals are no different. We knew we had to push the boat out and step up our game. Because who doesn't love a musical?
In addition to the new album, the band have also announced a UK tour for October 2023 with Adam and the Metal Hawks and Matt Stocks in support.
Punk Rock Factory UK Tour Tickets
October 2023
19 – Bristol, SWX
20 – Glasgow, O2 Academy
21 – Newcastle Upon Tyne, Newcastle University Students' Union
22 – Sheffield, O2 Academy Sheffield
24 – Norwich, Epic Studios
25 – Brighton, Concorde 2
27 – Oxford, O2 Academy Oxford
28 – Leeds, Stylus
29 – London, Islington Academy
November 2023
01 – Southampton, 1865
03 – Manchester, O2 Ritz
04 – Birmingham, O2 Institute
Primordial Radio is supported by the community we serve. We may earn an affiliate commission when you buy through links on our site.
For our full list of affiliates, head here.
Punk Rock Factory It's Just A Stage We're Going Through Tracklisting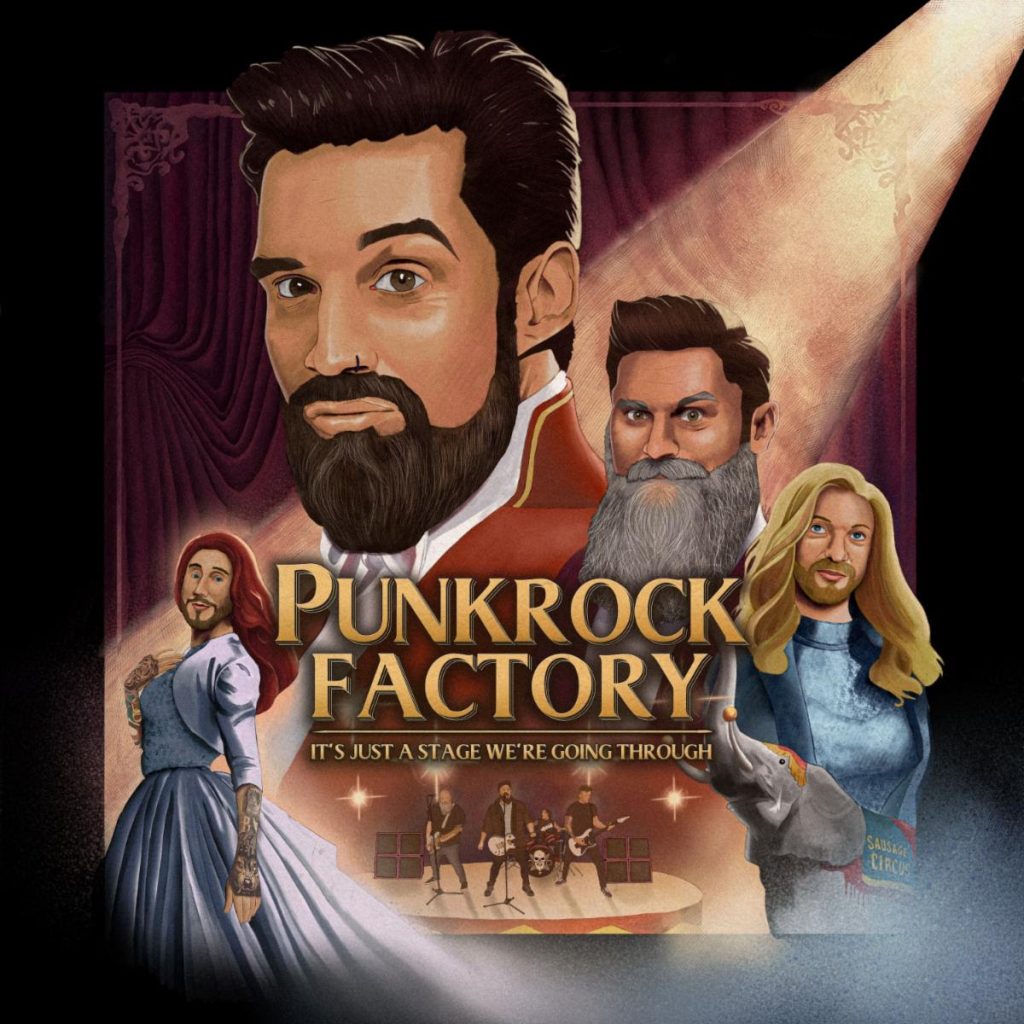 01. Rewrite The Stars (The Greatest Showman)
02. You'll Be Back (Hamilton)
03. Waving Through A Window (ft. Jeff Stinco – Simple Plan) (Dear Evan Hansen)
04. December, 1963 (Oh What A Night!) (Jersey Boys)
05. Defying Gravity (Wicked)
06. I Dreamed A Dream (Les Miserables)
07. City Of Stars (La La Land)
08. Mamma Mia (Mamma Mia)
09. Shallow (A Star Is Born
10. You're The One That I Want (Grease)
11. I Will Follow Him (Sister Act)
Listen to the first single 'Rewrite The Stars' below.