Unfortunately due to logistical, stock and supply issues, the Red Method pre-order has been delayed and we are due to receive the stock ready for print on August 16th, with deliveries expected W/C 22nd August.
We apologize for any inconvenience caused and will keep you posted on any further updates as soon as we have them.
In addition to the merch collaboration, Red Method recently hosted the Radio Residency exclusively on Primordial Radio with guitarist Quinton Lucion taking the reigns of the station for four exclusive shows.
If you missed any of the shows, you can listen back on-demand.
Listen To The Red Method Radio Residency
4 Exclusive Shows
Red Method are set to take to the Ronnie James Dio Stage at this year's Bloodstock Festival, with their set time being confirmed for 10:45am on the Friday, be sure to get there early, this is a set you don't wanna miss!
---
Get Primordial Premium
30 Days Free. No Auto-Renewal. No Credit Card Needed.
– 24/7 Radio Station
– No Ad-Breaks
– Exclusive Discounts On Gigs & Merch
– On-Demand Shows & Podcasts
– Thriving Community
---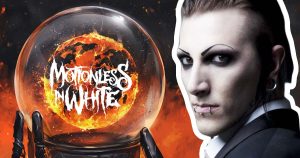 Links in this article may contain affiliate links where Primordial Radio receives a commission if you make a purchase through these links. For our full list of affiliates, head here.