US Rockers Shinedown are currently battling it out with Scottish singer and songwriter Paolo Nutini for the UK No.1 spot. In a post on the band's Facebook page, Shinedown stated:
Shinedown Nation UK! Planet Zero is #2 on the Official UK Album Midweek today. We have a chance to have our highest ever UK chart placing but we need your help!

Purchase the album via download or CD before midnight Thursday.

Let's get Planet Zero SKY HIGH!!!
As an album, Planet Zero serves up an incisive look at the issues at hand: cancel culture run rampant, the corrosive effects of social media on mental health and society, and the increasingly toxic division among those of differing ideologies.
Title track "Planet Zero" rings the alarm on a dystopian warning of the dangerous consequences to come when it all goes too far, and we begin to lose our respect for those with differing opinions and our compassion for one another.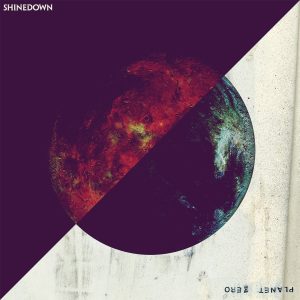 1.     2184
2.     No Sleep Tonight
3.     Planet Zero
4.     Welcome
5.     Dysfunctional You
6.     Dead Don't Die
7.     Standardized Experiences
8.     America Burning
9.     Do Not Panic
10.  A Symptom Of Being Human
11.  Hope
12.  A More Utopian Future
13.  Clueless And Dramatic
14.  Sure Is Fun
15.  Daylight
16.  This Is A Warning
17.  The Saints Of Violence And Innuendo
18.  Army Of The Underappreciated
19.  Delete
20.  What You Wanted
You can help Shinedown secure their place in the official charts by ordering a copy below, you can also catch them on tour in the UK later this year.
Grab your tickets to see Shinedown in 2022
November
26 – Cardiff, Motorpoint Arena
27 – Manchester, 02 Apollo
29 – Nottingham, MotorpointArena
30 – Glasgow, 02 Academy
December
01 – London, OVO Wembley Arena
We recently caught up with Shinedown frontman Brent Smith talking all about the new album Planet Zero and how the world around him very much influenced the writing for the record. Watch below:
---
Get Primordial Premium
24/7 Rock & Metal Radio

No Adverts. 30 Days Free. No Auto-Renewal. No Credit Card Needed.
---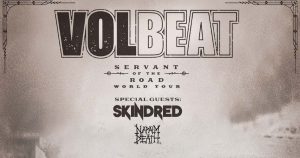 Links in this article may contain affiliate links where Primordial Radio receives a commission if you make a purchase through these links. For our full list of affiliates, head here.