Sonny from P.O.D. talks to Pete on Primordial Radio
Published in Primordial Radio Music News, Station Updates, on Wednesday, November 14th, 2018
Tune into Primordial Radio on Thursday, November 15 at 2PM GMT to hear Sonny from P.O.D. talk about their new record and EU Tour!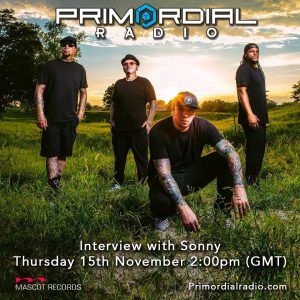 Did you know that Mascot Label Group are our current featured Label ? Being a member of Primordial Radio gets you access to a special 20% Discount in their online store !
Not a member of Primordial Radio ? Why not give it a go , free, for 3 months, no credit card/no obligation/no nonsense
Sign Up Here
Primordial Radio playing the best and latest in Rock, Metal and Beyond music – Radio as it should be !