THE HALO EFFECT, the new project featuring five former members of the Swedish metal band IN FLAMES — Jesper Strömblad (guitar), Daniel Svensson (drums), Peter Iwers (bass), Niclas Engelin (guitar) and Mikael Stanne (vocals) have stated they have transitioned from being a "Project" to a "Band"
In a new interview with Tomar Uma (as transcribed by BLABBERMOUTH.NET), Mikael Stanne stated:
"It is definitely a new band. It started out as a project or an idea, but because of the time we had, I think we made it into a proper band and we wanna treat it as such because we want to make sure that we do everything we possibly can to make this as good as it possibly can be.

We wanna do some tours; we wanna do cool festivals. And we're already starting to plan for more recordings and the next album and that kind of stuff. So everybody's just excited. And because it felt good and we were on a roll…

You really can't hold Niclas and Jesper back once they get started. So they've already started writing new stuff. Let's keep up. It's gonna be a lot of work [laughs] the next couple of years, that's for sure."
The Halo Effect will release its debut album, "Days Of The Lost", on August 12 via Nuclear Blast Records.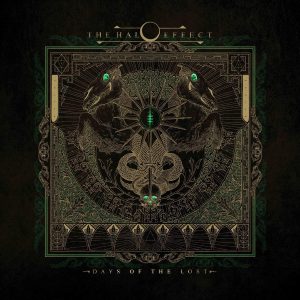 1. Shadowminds
2. Days Of The Lost
3. The Needless End
4. Conditional
5. In Broken Trust
6. Gateways
7. A Truth Worth Lying For
8. Feel What I Believe
9. Last Of Our Kind
10. The Most Alone
The Halo effect will also be touring the UK & Ireland in September 2022, supporting Machine Head and Amon Amarth as part of the Vikings & Lionhearts Tour. Dates and tickets are available below.
Grab Your Tickets To See Machine Head + Amon Amarth & The Halo Effect
September 2023
08 – Nottingham, Motorpoint Arena
09 – Cardiff, Motorpoint Arena
10 – London, OVO Wembley Arena
12 – Manchester, AO Arena
13 – Dublin, 3Arena
We spoke to Mikael Stanne earlier this year when at that time they weren't sure if the project would become a proper band or not, but we're very pleased they have decided to turn The Halo Effect into a proper band, as Mikael says:
It's a celebration of melodic death metal!
Watch below.
---
Get Primordial Premium
30 Days Free. No Auto-Renewal. No Credit Card Needed.
– 24/7 Radio Station
– No Ad-Breaks
– Exclusive Discounts On Gigs & Merch
– On-Demand Shows & Podcasts
– Thriving Community
---