We caught up with Tuk Smith and The Restless Hearts about his new album Ballad of A Misspent Youth out now via Music Recording Group, LLC and how a major label asked him to incorporate Trap into his classic rock sound.
Speaking to Primordial Radio presenter Moose about the odd suggestion, Tuk Smith stated:
Moose: Did a record label ask you to do Trap?

Tuk Smith: Yeah, I'm glad you brought this up, my motive is not to badmouth or bring negativity at all. I'm very blessed to be able to play rock and roll nowadays, so I'm not complaining.

But yes, when I was shopping, when Rob Cavallo was shopping my demos to find a label to make my record, one major record label said, we've had success with this band, and this band and they've added elements of trap and hip hop drums into their music, and we found out it does really well for our quarterly revenue streaming.

Rob Cavallo said, do you think Tuck's record would put Trap or hip hop or elements in his music, Cavallo said he was in the office and couldn't believe they were f***ing saying that, right? He was like, Have you heard this guy's music?!?

So, Yes. If you wanna play at a higher level you do have to deal with a lot of bulls**t. I can only speak from my experiences. I'm sure there have been levels of bulls**t throughout the generations. And music has never been easy. But these are just some of the challenges and some of the funny stuff you have to deal with nowadays, I guess.

And I'm not having a go at Trap. It's just trying to enforce Trap or force it into something where it shouldn't be. That's the problem because if Trap is your thing and you've done that organically and that's who you are, that makes perfect sense to do that, but no, not to just incorporate this to increase our quarterly revenue streams.
Listen to the full interview below (Sign Up / Login Required)

Get Primordial Premium
30 Days Free. No Auto-Renewal. No Credit Card Needed.
- 24/7 Rock & Metal Radio Station
- No Adverts
- Exclusive Merch & Gig Discounts
- Exclusive Articles & Podcasts
- Thriving Community
Tuk Smith is an American rock band from Nashville founded and fronted by former Biters leader Tuk Smith (originally from Atlanta).
Growing up as an outsider in rural Georgia, Tuk found solace in hardcore punk acts like Black Flag and The Exploited. From there, Smith branched out into exploring seventies New York bands like The Dead Boys and New York Dolls, which lead him across the sea where he embraced first-wave British acts like The Buzzcocks and the Clash.
Soon Smith was forming his own acts, touring relentlessly and building a following with his high-energy live shows. Tuk's newest collection of recordings is a rock 'n roll silver lining that came out of the solitude and reflection of the pandemic.
Ballad of A Misspent Youth Artwork & Tracklisting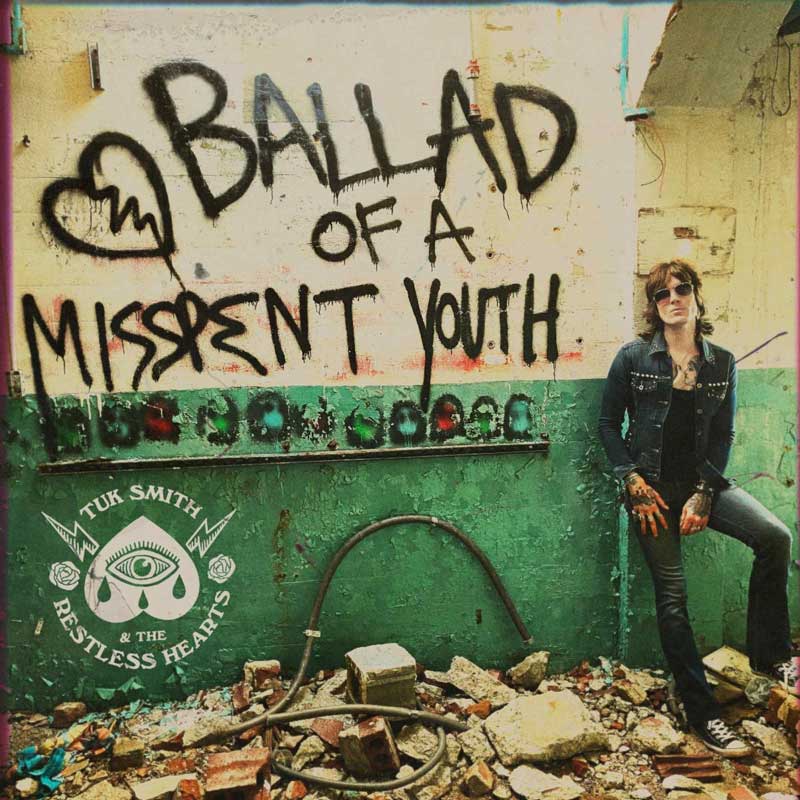 1. Ballad Of Misspent Youth
2. Girls On The Eastside Of Town
3. Aint For The Faint
4. Everybody Loves You When Your Dead
5. Shadow On The Street
6. Say Goodbye
7. Lovesick City
8. Forgive But Wont Forget
Ballad of A Misspent Youth is out now, order here.