ZAKK WYLDE has spoken out about the recently announced PANTERA reunion.
It was reported by Billboard that Wylde and ANTHRAX drummer Charlie Benante, along with PANTERA's surviving members, singer Philip Anselmo and bassist Rex Brown, will tour as PANTERA, headlining major festivals across North America and Europe whilst also hosting their own headline shows.
The reunion has been approved by the estates of PANTERA's late co-founders, drummer Vinnie Paul Abbott and guitarist "Dimebag" Darrell Abbott.
Speaking to Danny Wimmer Presents at this year's Inkcarceration Festival in Ohio, which took place this past weekend, (as transcribed by Blabbermouth):
Zakk Wylde stated:

"When Vinnie was still alive, when the fellows were all talking about doing it, I just always told 'em, I said, 'Of course I would… If you asked me, why would I not do it? I'm gonna honor Dime.' It's like when we do the 'Dimebash'; it's a celebration of Dime's greatness.

It's a Pantera celebration, that's what it is. You're celebrating Vinnie and Dime's greatness and you're celebrating all the mountains that Pantera conquered and crushed."

Wylde also acknowledged that:

"Obviously, it's not Pantera. Pantera is those four guys – it's Phil, Rex, Dime and Vinnie. But it's just like when Zepplin went out with Jason Bonham playing, it was phenomenal…I'm beyond honored to be a part of it."
Watch the interview with Zakk Wylde below.
Get Primordial Premium
30 Days Free. No Auto-Renewal. No Credit Card Needed.
– 24/7 Radio Station
– No Ad-Breaks
– Exclusive Discounts On Gigs & Merch
– On-Demand Shows & Podcasts
– Thriving Community
---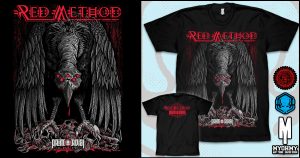 Links in this article may contain affiliate links where Primordial Radio receives a commission if you make a purchase through these links.
For our full list of affiliates, head here.