With the ever-evolving landscape of the music industry, residency shows are becoming increasingly common for bands as they step away from the traditional touring model and explore more innovative ways of getting their music out there.
A residency show is a form of performance that allows artists to remain in one place for an extended period of time as opposed to embarking on multiple short tours. This residency concept can be immensely beneficial both to the band and their fans, is it on track to replace touring?
We've seen residency-style shows on multiple occasions throughout 2022, Frank Carter & The Rattlesnakes recently did a London Residency at the Underworld, Spiritbox opted for two intimate shows at The Islington Academy over a bigger run and Metallica's 2023 / 2024 tour is set up in a very residency like fashion, playing multiple dates in the same cities including even at Download Festival 2023.
Of course, a residency in itself is not new, originating in Las Vegas in the 1960's / 1970's when Elvis Presley began his stint at the International Hotel (now known as Westgate Las Vegas), the Sin City has become the go-to mecca for residency shows with some of the biggest names in music taking up residency there. Since Elvis, many iconic performers have done residencies at Las Vegas venues, including Aerosmith, Adele, KISS, Elton John, Def Leppard, and Journey. There has also been the recent development of the likes of the When We Were Young Festival.
Is residency the future of rock music?
Whilst residencies have usually been confined to bands with huge pulling power and stardom, are we about to see this change for bands of all sizes?
Irist, a prominent post-metal band, recently toured with Pallbearer & Elder across the UK and Europe, losing a staggering $20,000. They spoke to Metal Hammer about the tour and touched upon bands becoming a "tourist destination".
Irist (Bruno Segovia) I don't know if our experience is the norm or will be the norm, but if that's what's coming, then there just won't be any up-and-coming bands able to go out that way. Who can afford that? We definitely can't. I talked with Rodrigo [Carvalho, Irist's singer] during COVID and he mentioned the possibility of bands becoming more of a tourist thing: people go to where the bands are, or bands are limited to more regional tours.
Get Primordial Premium
30 Days Free. No Auto-Renewal. No Credit Card Needed.
- 24/7 Rock & Metal Radio Station
- No Ad-Breaks
- Exclusive Discounts On Gigs & Merch
- On-Demand Shows & Podcasts
- Thriving Community
For musicians, residency shows can provide an opportunity to plant roots and create a lasting relationship with their audience in one city or location. With this method, bands are able to play a variety of songs that wouldn't necessarily fit into an individual tour setlist, giving them more artistic freedom than ever before. Plus, having fewer stage changes and costs associated with traditional touring; vans, buses, accommodation etc makes residencies significantly cheaper for artists.
Steve Homer, CEO of AEG Presents UK, was involved in LCD Soundsystem's Brixton residency. Speaking to The Guardian he says:
There were considerable cost savings to be made when booking in multiple nights. When it comes down to venue rent, if you're guaranteed a set number of nights, they [the venue] will look at that in a more favourable light than just doing one show.

It's like you're going to work that night from a hotel or an apartment where you've got a family hub together. It's like a familiar pair of shoes that you put on.
If bands do start to opt for residencies over traditional touring, fans undoubtedly will be impacted in a few ways. The most obvious reason being they will find it more difficult to attend certain shows if a band is only playing in one city for an extended period of time. Fans could also miss out on hearing new material that the band has created since their last tour, or just never get a chance to see their favourite band due to increased costs of travel and accommodation.
Residencies like Touring Theatre?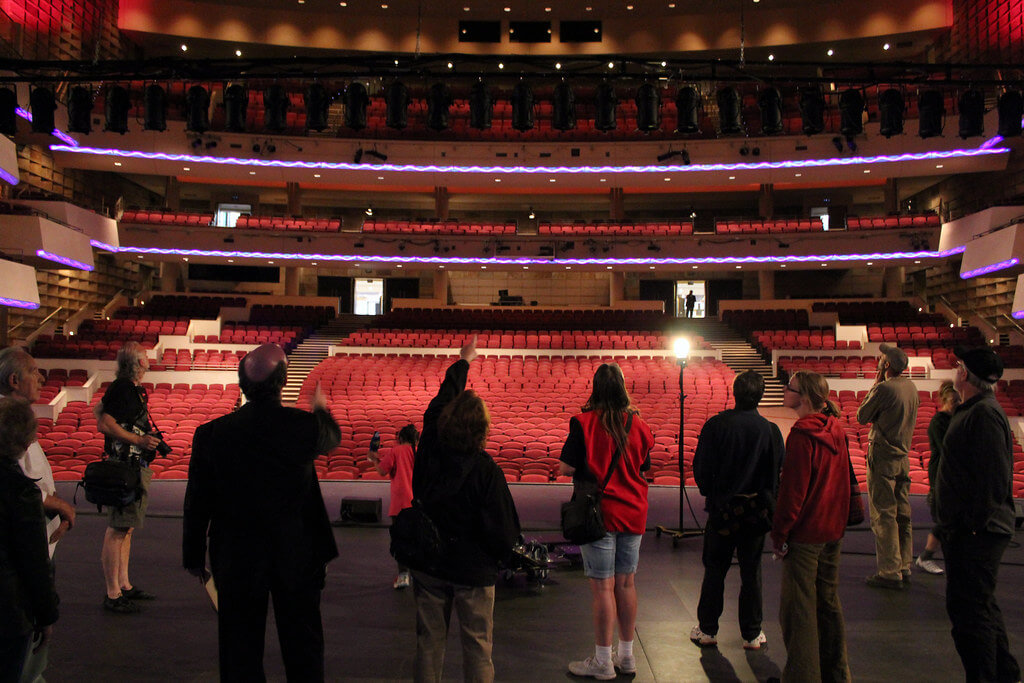 On the other end, fans could potentially benefit from this arrangement if a residency show was not too far away from them, being able to see multiple shows featuring different set lists and even have the benefit of their town becoming a tourist destination if a band decided to set up a residency there and not just opting for a capital city… Bay Area Thrash Residency anyone?!
While traditional theatre typically takes place in a single venue for a fixed amount of time, travelling theatre or "touring theatre" gives performers the opportunity to travel to various locations and bring their show on the road whilst keeping costs as low as possible.

Perhaps this hybrid of bands going out on the road, but opting to stay in certain cities for a longer duration of time could be the middle ground we see in the future, as bands continue to tackle what can feel like insurmountable challenges such as increased costs on fuel, accommodation, transport and then also having to deal with a 20-30% merch cuts in certain venues.

Whilst it's very unlikely traditional touring will disappear completely, it looks like residencies may be the go-to choice for many bands who want to keep performing while making life easier for themselves and find sustainable solutions to the many problems facing the live events industry.
---
If you made it this far, thanks for checking out the article, whilst not in the same vein as a "touring residency" we do have our very own version of a residency on Primordial Radio. Previous guests have included Sabaton, Bleed From Within, Seething Akira and more.
Our version of the residency sees bands taking up a regular slot each week for a month to play some of their favourite tunes and chat generally about life, music and more. Listen here.
We may earn an affiliate commission when you buy through links on our site. This helps supports the station. For our full list of affiliates, head here.