Nightwish singer Floor Jansen recently performed the Dutch National to tens of millions of people worldwide as part of the second edition of the Formula 1 Heineken Dutch Grand Prix in Zandvoort and was also accompanied by The Royal Dutch Air Force Orchestra. Watch below.
With her long-term career singing in several bands, including Nightwish, and now her solo material, Jansen has built up millions of followers around the world.
The Netherlands knows Floor Jansen mainly for her unique performance of The Phantom of the Opera together with opera singer Henk Poort, during one of Netherlands' most popular TV Shows 'Best Singers'.
Floor Jansen is currently working on her first solo album, which will be released in March 2023.
Last year, her first single "Fire" was released, followed not long after by the hit single "Storm". Jansen will also tour the Netherlands in 2023.
Speaking about the F1 performance, Floor Jansen stated:
I am very honoured to be able to present our national anthem at this global event. I have never followed Formula 1 closely, but I have a lot of respect for the commitment and focus of everyone, especially Max.

I hope that my performance of the anthem will give the drivers and fans as much energy as it has given me.
Nightwish are due to be back out on the road from October 2022 and will play three arena shows in the UK & Ireland.
Grab Your Tickets To See Nightwish
November 2022
21 – SSE Arena, London
22 – Resorts World Arena, Birmingham
23 – 3 Arena, Dublin
If you enjoy a mix of rock and the F1, be sure to check out our exclusive Podcast "Crofty's Tracks" where Sky Sports F1 Commentator David Crofty, AKA Crofty, chats all things F1 with Dewsbury whilst playing Crofty's favourite tunes right now.
Get Primordial Premium
30 Days Free. No Auto-Renewal. No Credit Card Needed.
– 24/7 Radio Station
– No Ad-Breaks
– Exclusive Discounts On Gigs & Merch
– On-Demand Shows & Podcasts
– Thriving Community
---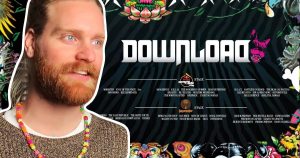 Links in this article may contain affiliate links where Primordial Radio receives a commission if you make a purchase through these links.
For our full list of affiliates, head here.